The Thailand barefoot luxury destination
Aleenta Resorts & Spas are intimate, private and award-winning boutique resort hotels with suites, pool villas and lavish beachfront retreats united by their celebration of life's finer things: wining and dining that exemplifies the essence of 'Epicurean', spa experiences informed by a philosophy of wellness that works, dream weddings delivered with great attention to detail. Aleenta Resorts & Spas are located on Thailand's most beautiful and unspoiled 'private beaches', where chic contemporary design and unobtrusive yet intuitive service complement warm and friendly Thai hospitality.
In April 2023, Aleenta launched another new resort – Aleenta Retreat Chiang Mai, offering an intimate 44 rooms, swimming pool and lounge area, restaurant, spa and wellness centre and tailor-made holistic health and wellness programmes.
Resorts & Hotels in Thailand
Five Star Resorts, Services & Facilities
Luxury and style are synonymous with the boutique hotel resorts of Aleenta. Thailand is a land of mystery, a land of smiles and a land full of culture and history and most importantly a vast array of culinary experiences, things to do and experience and of course moments to share with a loved one!
Ayurah SPA & Wellness Retreats
Ayurah Wellness Programmes
AKARYN Hotel Group Collection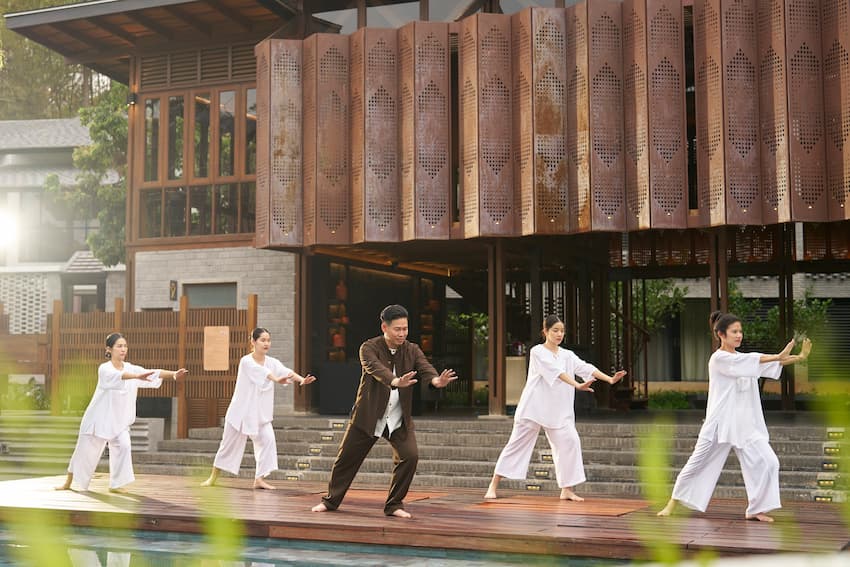 The pursuit of holistic wellness has gained significant momentum globally. People increasingly want ways to harmonise mind, body, and spirit, moving beyond conventional healthcare practices. ...