La destination de luxe pieds nus
Aleenta Resorts & Spas are intimate, private and award-winning boutique resort hotels with suites, pool villas and lavish beachfront retreats united by their celebration of life's finer things: wining and dining that exemplifies the essence of 'Epicurean', spa experiences informed by a philosophy of wellness that works, dream weddings delivered with great attention to detail. Aleenta Resorts & Spas are located on Thailand's most beautiful and unspoiled 'private beaches', where chic contemporary design and unobtrusive yet intuitive service complement warm and friendly Thai hospitality.
In February 2023, Aleenta will be launching another new resort – Aleenta Retreat Chiang Mai, offering an intimate 44 rooms, swimming pool and lounge area, restaurant, spa and wellness centre and tailor-made holistic health and wellness programmes.
Centres de villégiature cinq étoiles, services et installations
Le luxe et le style sont synonymes dans les hôtels-boutiques d'Aleenta. La Thaïlande est une terre de mystère, une terre de sourires et une terre pleine de culture et d'histoire et surtout une vaste gamme d'expériences culinaires, de choses à faire et à vivre et bien sûr des moments à partager avec un être cher !
Ayurah Wellness & Retreats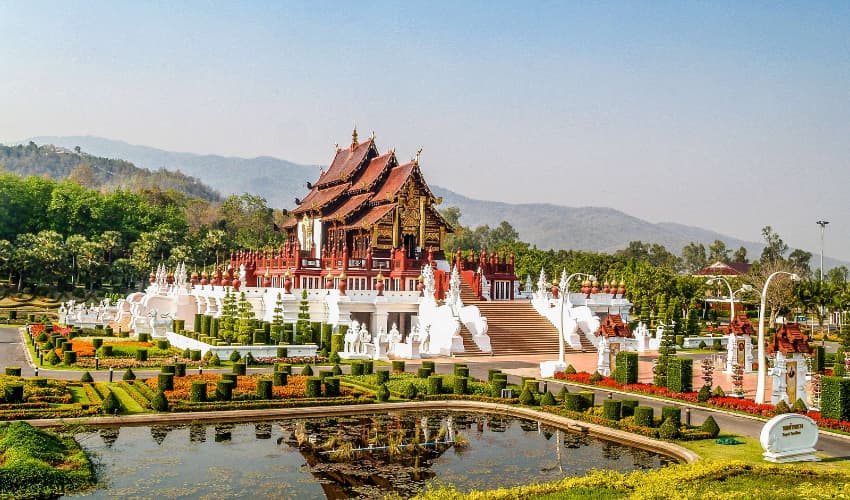 In northern Thailand, Chiang Mai is steeped in history and rich in culture and traditions. The numerous temples, structures and buildings throughout the region are …
Programmes de bien-être Ayurah
Collection du groupe hôtelier AKARYN