Luxury Villas in Thailand
Aleenta

Hotel & Resort Villas
Welcome to the ultimate luxury villa collection by Aleenta Hotels and Resorts, ideally located on stunning coasts of Thailand. Amazing destinations in Southeast Asia where vacation villas can sit right by the Andaman sea or the Gulf of Siam.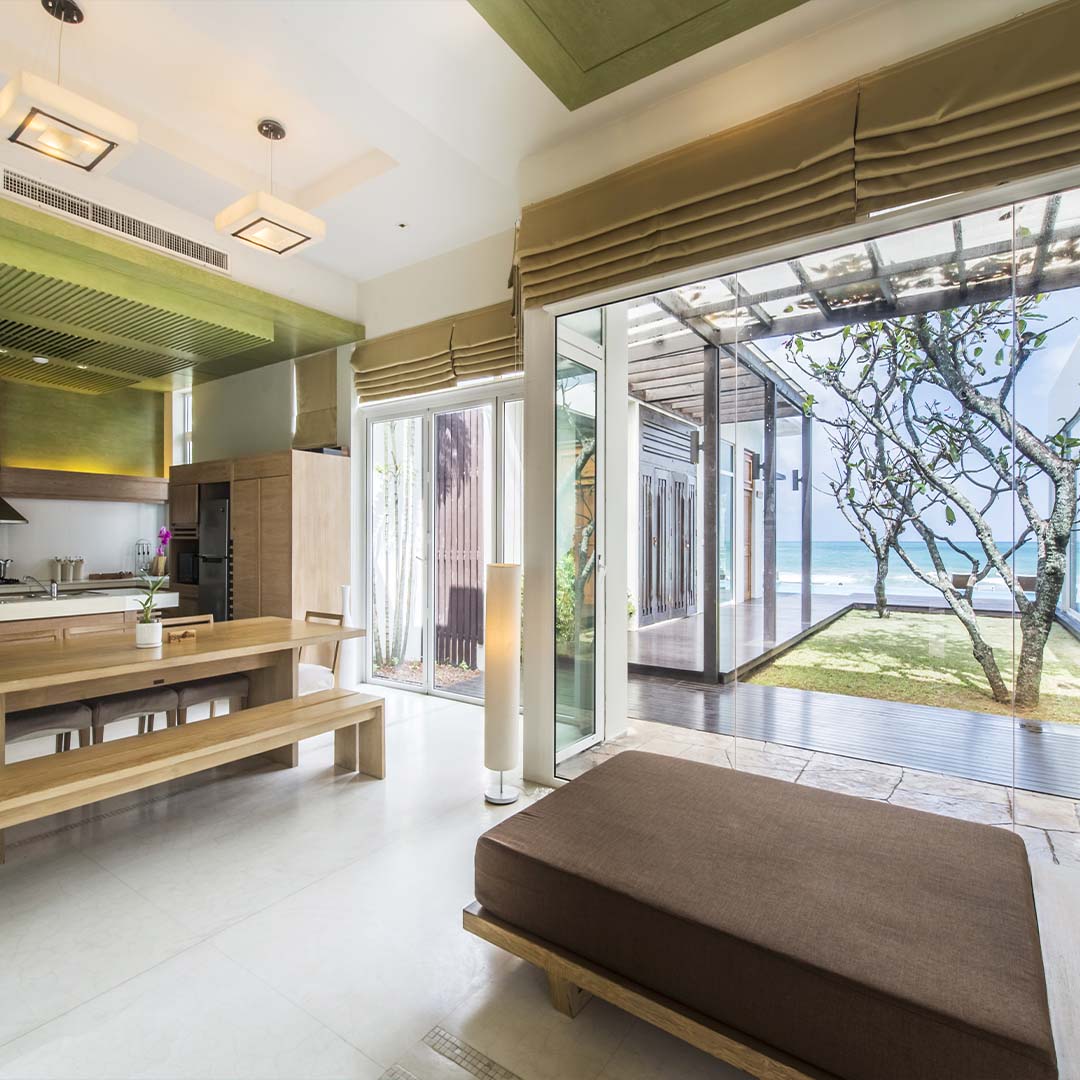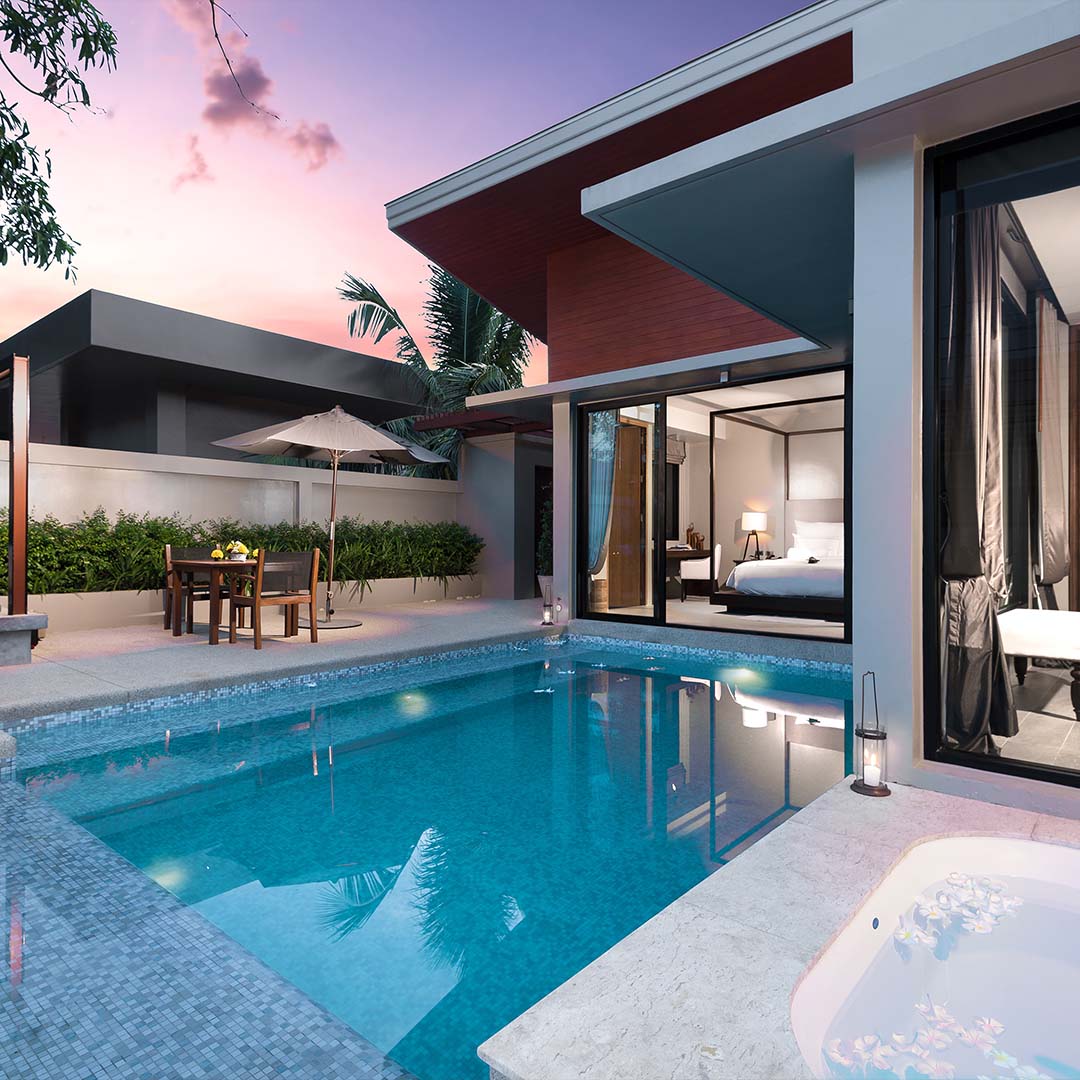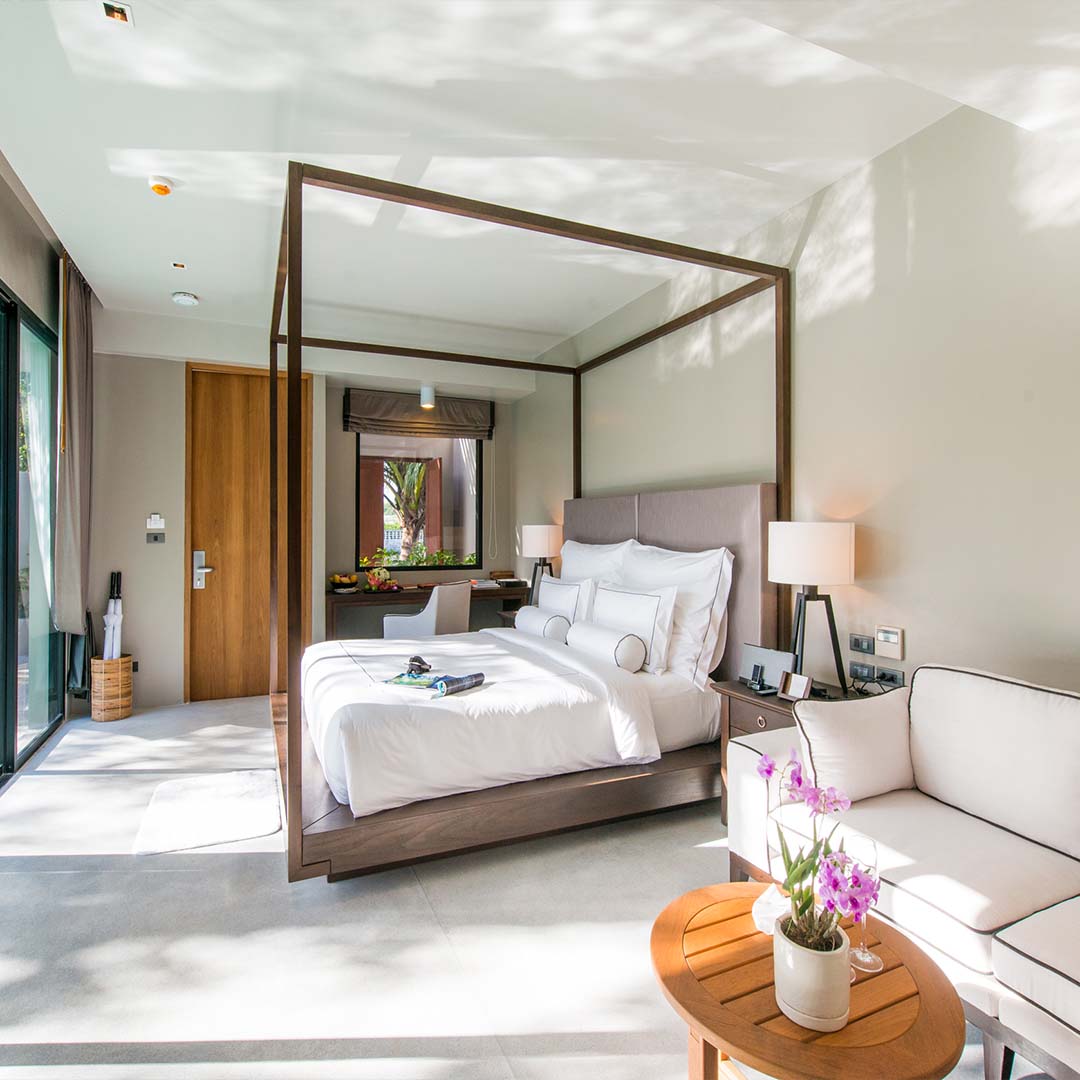 Our Aleenta Phuket Villas on Natai Beach, just 20 minutes north of Phuket International Airport, offers the ultimate oceanside villa stay with miles of white sandy beach and luxurious private accommodation that's as comfortable as it is stylish; designed to suit everyone from romantic couples to social families and friends on a well deserved beach break.
Our Aleenta Hua Hin Villas on Pranburi Beach, just 30 minutes south of Hua Hin, is quaint and charming yet boasts all the facilities amenities that villa lifestyle connoisseurs seek, from spacious furnished sun terraces to generous sunken bathtubs.
The two collections of luxurious villas offer a choice of 1, 2, 3, 4 or 5 bedrooms, with the full range of boutique resort services and amenities that guests have come to expected from the Aleenta brand.
Each of the Aleenta villa collections also provides the ideal venue for an intimate bespoke destination beach wedding and celebration, as well as memorable vow renewal ceremonies, or the honeymoon of a lifetime.
Aleenta Phuket Villa Collection
The concept of "all suites, all private" is delivered at Aleenta Phuket Resort & Spa in Phang Nga. Our luxury beachfront villas range in sizes from the three bedroom Villas each appointed with en-suite baths, a western-style modern kitchen, large dining and living area with a high ceiling that opens onto a vast wooden sundeck.
The Grand Villa Satis is a 4-bedroom complex. The quarters span 2 floors. In addition to a fully-equipped, modern kitchen, this villa has an extensive outdoor entertainment area. The large deck holds loungers and umbrellas. A spacious pavilion provides a serene place to relax. A vast lawn invites sports and games. The Satis also features a private chef, 24-hour butler, and chauffeur.
Aleenta Hua Hin Villa Collection
2-Bedroom Chabba Villa offers all the comforts of home, with a pantry, dining room, and living room. A patio and lush lawn lead from the villa to the beach. Shuttered windows frame waterfront views. Sun loungers invite guests from beneath a frame shelter. The private terrace is perfect for entertaining.
3-Bedroom Beachfront Villa is set directly on the beach. The spacious villa includes a pantry, full kitchen, dining room, living room, and en-suite bathrooms. Two of the bedrooms open onto balconies. The third floor has a separate sunbathing deck. Sliding doors lead to a ground-level patio and infinity pool overlooking the shore. An outdoor terrace serves as a dining area. On-site customized dining and spa services can be arranged. Guests enjoy private beach access.
4-Bedroom Private Villa affords glorious beach views. A Jacuzzi and infinity pool overlook the ocean. On ground level are a shaded patio and outdoor dining area. Guests can relax in both indoor and outdoor lounges. Customized dining and spa services are available on-site. Guests have private beach access, with the use of eight bikes and sunbeds. In-house complimentary WiFi is offered. A personal butler tends to every need.