The holidays are upon us and with them come an opportunity to escape from our daily routine and spend time with the people we love. Arguably, there is not a better place to do these than in Hua Hin and Pranburi.
Hua Hin, a vibrant tourist destination in Thailand, is for, but not limited to, those adventurous enough to explore the almost unknown and brave enough to embrace change. Let us face it – everyone is going to the historic city of Rome and the concrete jungle of New York just because they have been tried, tested and declared pleasing. But is it not nice to experience something difference?
Initially a tiny fishing village before it was elevated in the 1920s after the Thai royal family constructed its holiday homes here, Hua Hin is charming and magical – more-so in December. The area boasts of a tropical savanna climate that gets better from December to April when the sky clears up. The warm temperatures – averaging between 22.5 – 29.5 degrees Celsius – and low to almost no rainfall offer tourists great conditions for participating in the popular events and activities available in the region.
So, motivated by my love for indulgence and fuelled by an overwhelming desire to inform, I have categorically compiled a list of amazing, if not breath-taking, destinations within Hua Hin.
Nature and Conservancy
Are you a freak of nature? Then I hope you are an early riser so as not to miss a view of one of the most spectacular sunrises ever at Khao Hin Lek Fai Mountains. But all will not be lost if you miss it because you can still treat your eyes to extraordinarily beautiful views at the Pa-La-U Waterfall and take in Hua Hin's magnificence on top of the hilltop temple of Wat Khao Takiap.
Bordered to the East by the Gulf of Thailand, Hua Hin district offers several beaches top among them the white sands Hua Hin Beach where you can comfortably while away your afternoons and evenings.
The Hutsadin Elephant Foundation and Elephant Village are among the fascinating spots that will blow your mind away.
Peace and Tranquillity in Hua Hin
If you appreciate the value of serenity and find solace in solitude, then you will love Wat Bor Fai, Wat Phutta Chaiyo, and Wat Bussayabanpot among other quiet and contemplative monasteries.
You can also combine your desire for tranquillity with your appreciation for nature at the Butterfly Gardens.
Sport Lovers
Activities and experiences are innumerable for sports enthusiasts.
Being one of Thailand's premier golfing destinations, carry your clubs and bring your A-game and stroke away with other golfing aficionados from all over the world. You will also have an opportunity to spend quality family times at the bowling alleys and shooting ranges or opt for more adrenaline pumping sports such as kite-surfing, snorkelling, and scuba diving.
You may also choose to visit the Thai kickboxing clubs to pick up a couple of self-defence moves and skills.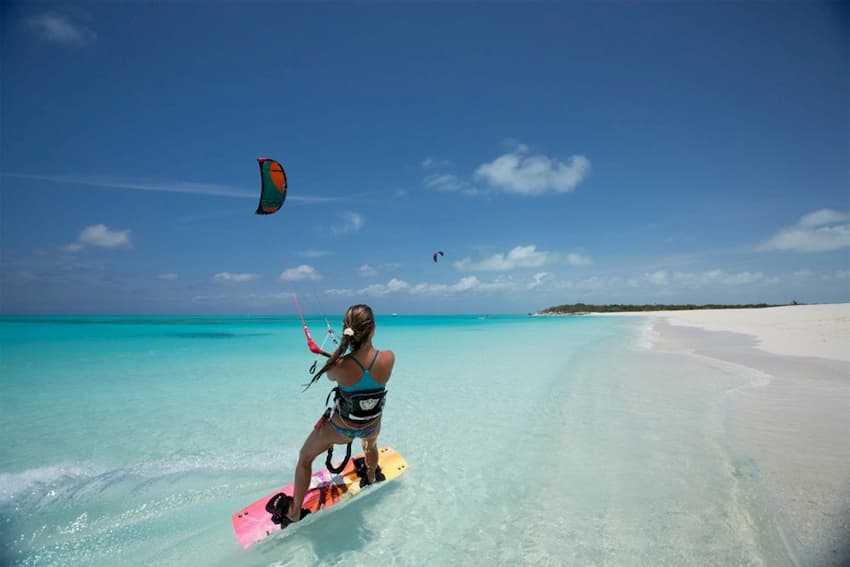 Hua Hin for Foodies
It is public knowledge that Thai dishes are some of the most relished tropical foods in the world. With its abundance of restaurants and roadside food vendor stands it goes without saying that Hua Hin is an ideal destination for those wishing to savour these delicacies; from the most classy and sophisticated fancy meals to the utterly irresistible taste bud-gratifying street fillings.
As if this is not good enough, there are several cooking schools from where you can learn how to prepare the foods that you loved the most and exported your newly acquired expertise back home for your family's enjoyment.
Music and Nightlife
There is no better way to finish a day of either relaxation or strenuous activities – or both – than by sipping from a glass of a broad range of local and imported drinks while listening – or dancing – to the best of traditional and contemporary music. Thanks to the vast number of Jazz, Piano and Blues bars and clubs, such as the Saxophone Lounge, you can have just that in Hua Hin. Health and Fitness
The Shakti, Kriya, and Hua Hin yoga and Pilate centers offer visitors the best of mind and body relaxation systems.
You can also keep fit in a choice of well-equipped health clubs and gyms or pamper yourself at Lanfah, Nurul, and Patcharapat among tens of other world class spa and wellness centers.
Gifts and Souvenirs
Is it time to go back home? Sad as this may be, you will not have to go away empty-handed. Shop for souvenirs and gifts from the Cicada Market or the Hua Hin Sam Phan Nam Floating Market and find the finest silk at the Thai Silk Village. Are you pressed for time? Fret not because Hua Hin Night Bazaar and Tamarind Market offer you the convenience of after-hours shopping.
Unlike most tourist destinations, there is not a limit to what you can do in Hua Hin. The area boasts of numerous fun and indulging activities that will adequately cater to your insatiable desire for the thrill.
Related Articles:
Aleenta Hua Hin Resort & SPA
183 Moo 4, Pak Nam Pran,
Pranburi, Hua Hin,
77220 Thailand
T: +66 32-618-333