Discover Signature Experiences
at Aleenta Hua Hin
Tailor Your Stay with Unforgettable Additions
Make your stay at Aleenta Hua Hin Beach Resort & Spa truly exceptional by exploring our signature experiences. From rejuvenating spa retreats to locavore dining delights and romantic beachside dinners, enhance your getaway with these curated offerings. Embrace the art of personalized luxury – your escape, perfected.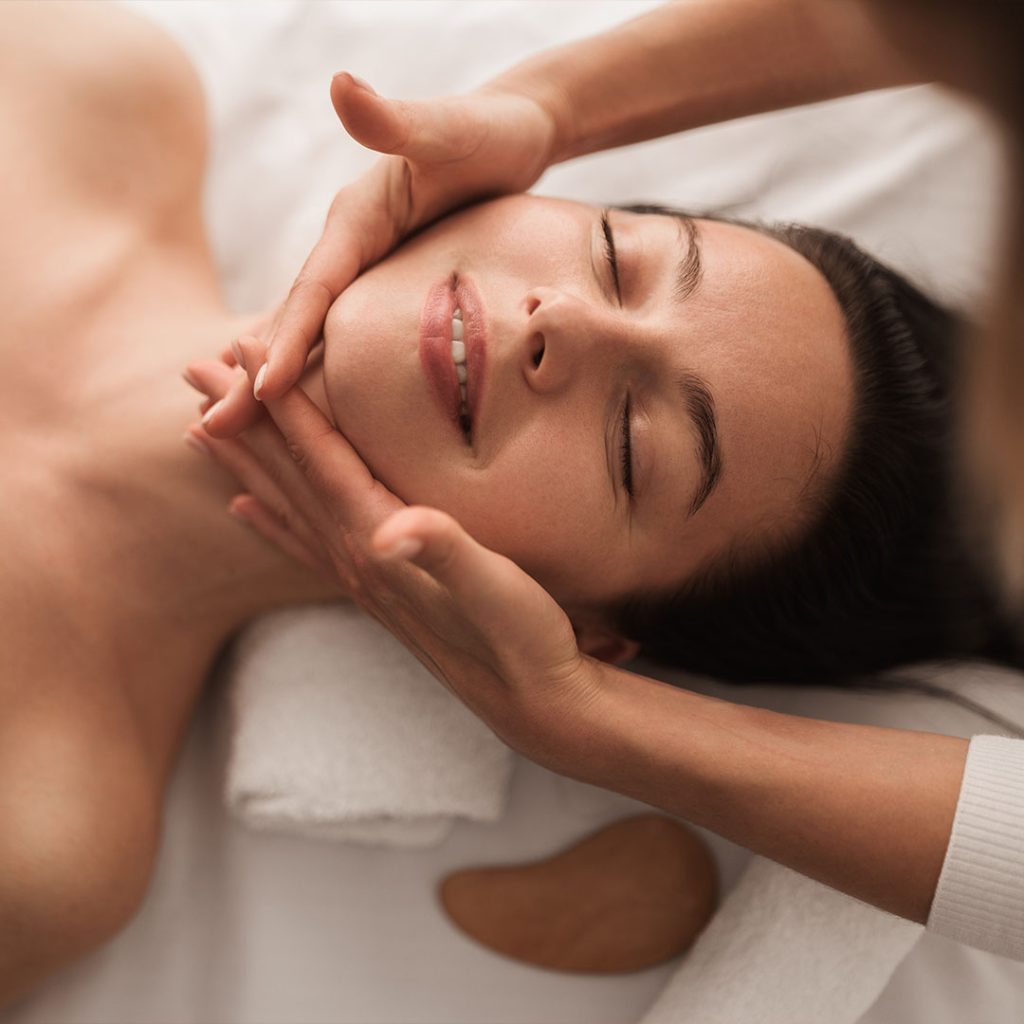 Rediscover Wellness at Aleenta's Ayurah Spa
Where Healing Meets Harmony
Experience tranquility at Aleenta's Ayurah Spa, a blend of ancient and modern healing. Indulge in signature treatments like the Ayurah Crown Chakra massage or traditional Thai rituals, each crafted to rejuvenate body and mind. Our range of therapies, from reflexology to Swedish massage, is designed for deep relaxation and revitalization. Embrace holistic wellness with our yoga and Pilates sessions, ensuring a serene escape into harmony and health.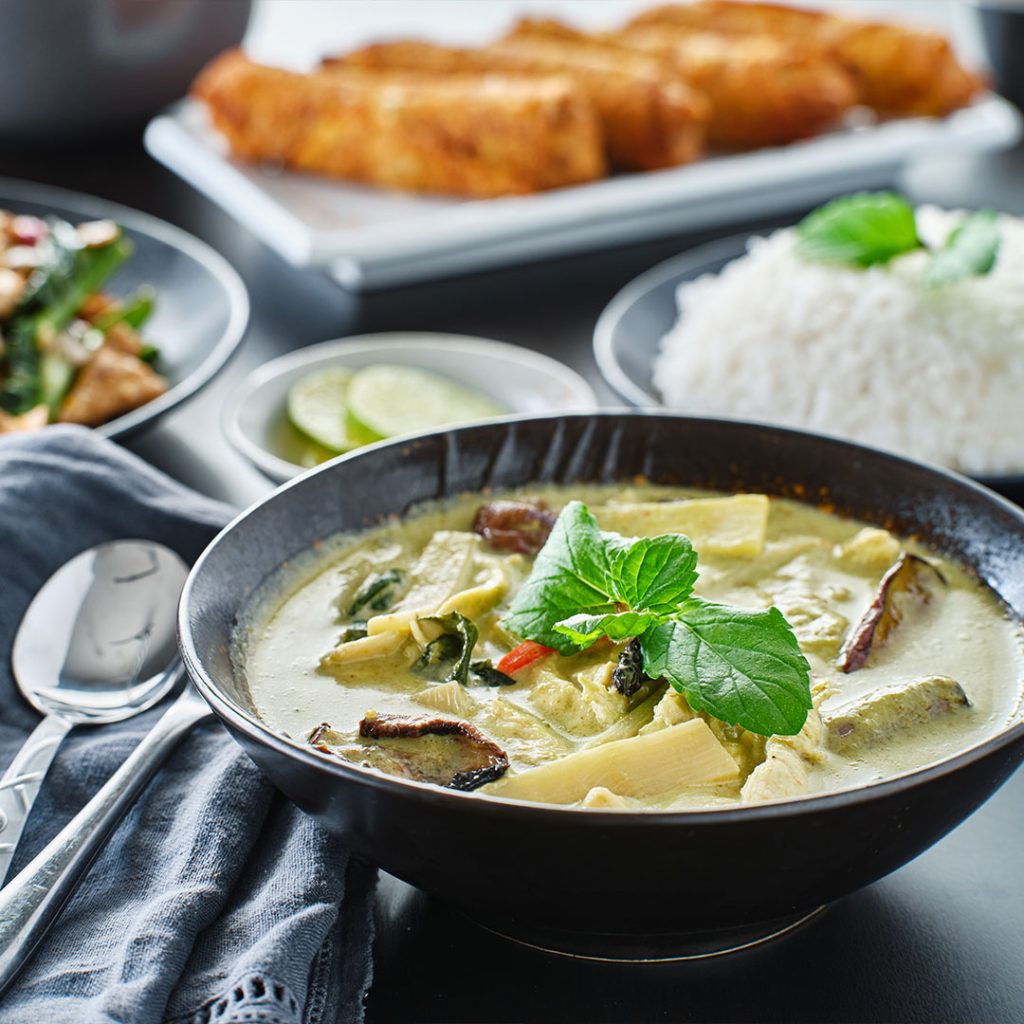 A Culinary Journey Awaits
Indulge in a culinary masterpiece at Aleenta Hua Hin's All Day Dining, where the allure of coastal paradise meets a menu designed to captivate every palate. Begin with tantalizing appetizers, from Thai spring rolls brimming with local herbs to international delights like fresh bruschetta. The main courses showcase the richness of Thai gastronomy, offering Pad Thai, Massaman Curry, and locally sourced seafood that embody authenticity and quality. For global tastes, our international selections reimagine classics, ensuring a delightful experience for every guest. Save room for our desserts, where sweetness meets sophistication, and complement your meal with a curated selection of wines and cocktails. Whether indoors or al fresco, Aleenta Hua Hin invites you to savor a culinary journey that transcends boundaries and delights the senses. Immerse yourself in the art of gastronomy, where every dish tells a story and every bite is a moment to remember.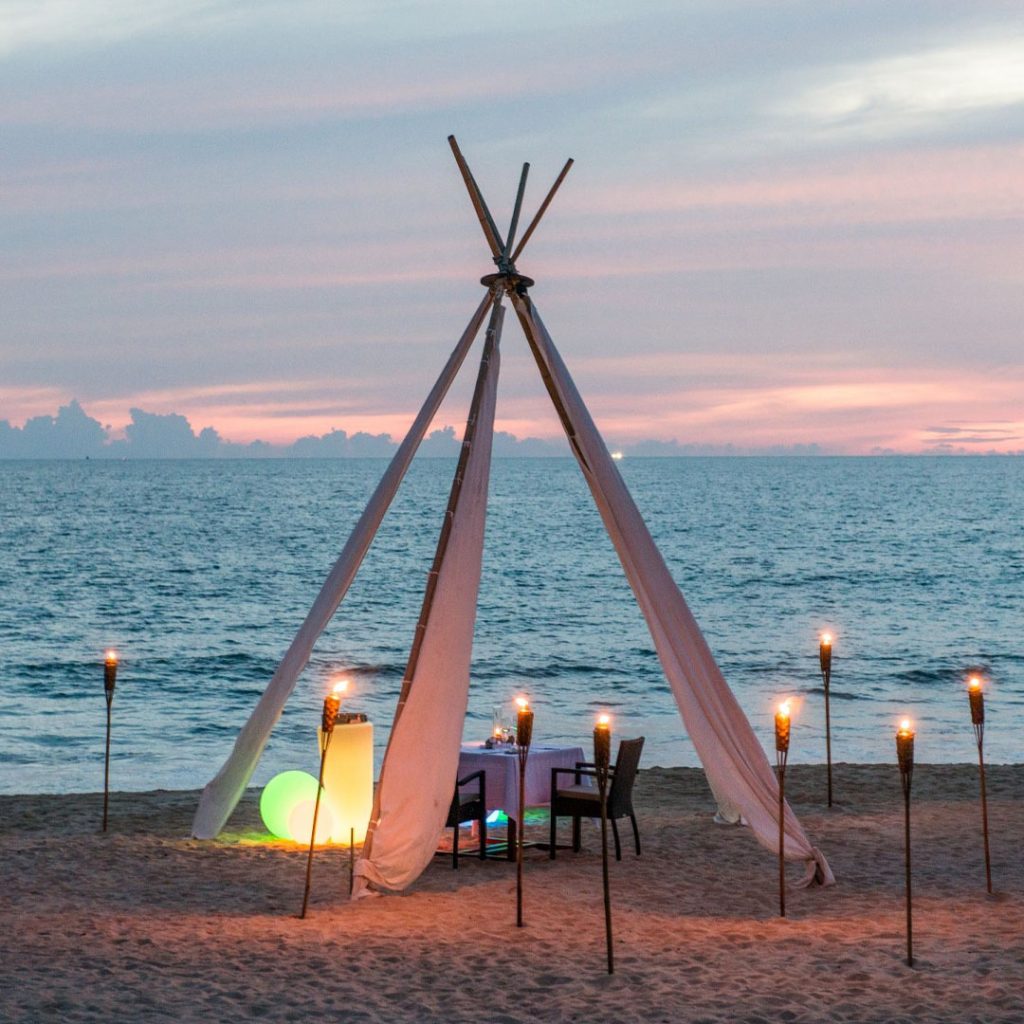 Dine by Sunset: An Enchanted Beachside Experience at Aleenta
Where the Ocean Meets Gourmet Elegance
Experience an unforgettable private beach dinner at Aleenta, where the gentle sea breeze and the sound of waves set the perfect backdrop. Our exclusive beachside dining includes a delectable Seafood Platter, featuring charcoal-grilled delicacies like king prawns, whole sea bass, blue crab, squid, scallops, and mussels, complemented with dipping sauces, wok-fried vegetables, and fried rice. Relish a specially selected 3-course menu by our Chef, showcasing signature starters, mains, and desserts. Enhance your evening with two bottles of local beer or glasses of Aleenta house wine, and a complimentary bread basket with Chef's secret appetizer. Priced at 2500++ per couple, this beach dining experience is an intimate journey of culinary excellence, paired with the unparalleled beauty of Aleenta's beachfront setting.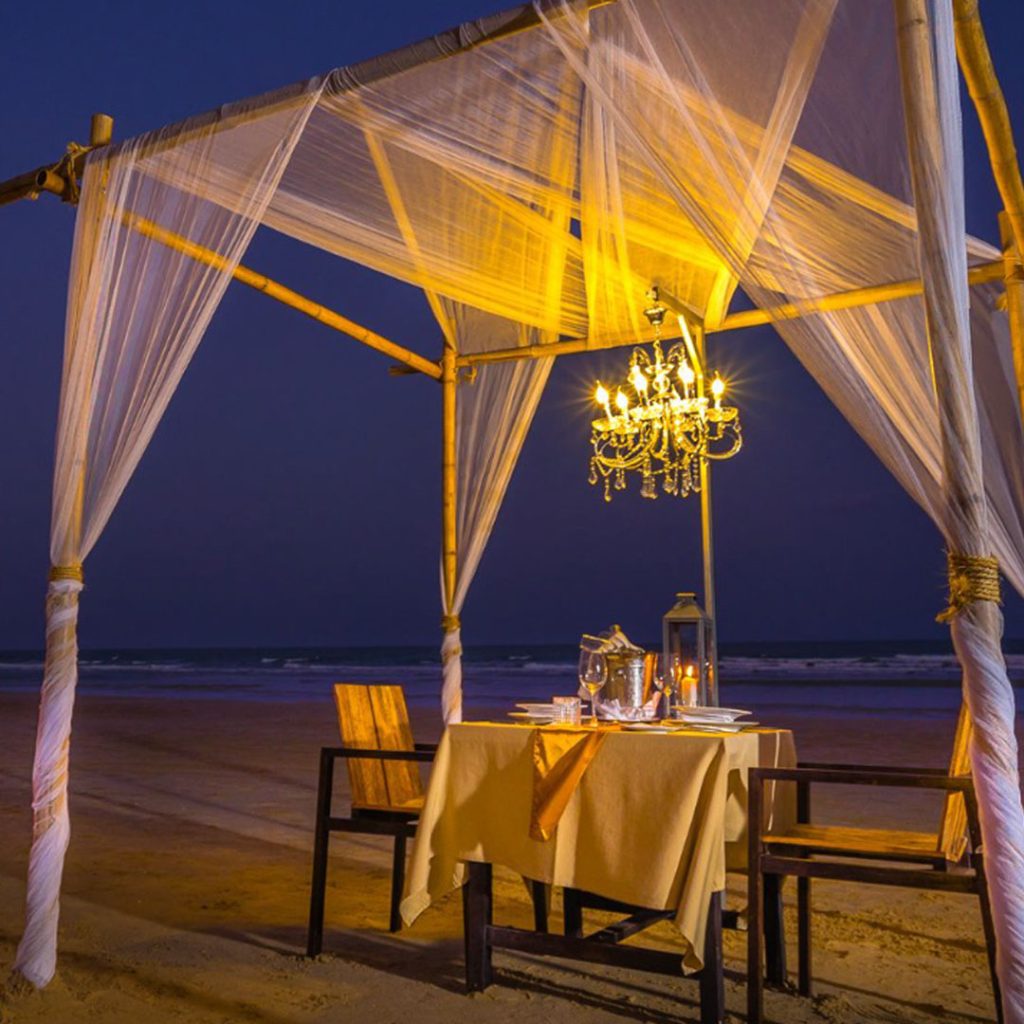 A Symphony of Romance: Aleenta's Exquisite Candlelit Dinners
Illuminating Love, One Candle at a Time
Indulge in an evening of pure romance with Aleenta's Romantic Candlelit Dinner experience. As the sun sets over the horizon, our private beach transforms into a haven of love, adorned with flickering candlelight and the gentle melody of the waves. Choose from our curated menu featuring an array of gourmet delights, including tantalizing appetizers, sumptuous main courses, and decadent desserts—all meticulously prepared to ignite the senses. Whether celebrating a special occasion or simply reveling in each other's company, this intimate dining affair promises an unforgettable journey into the heart of romance. Let the candlelight guide your moments of connection and create memories that sparkle as brightly as the stars above.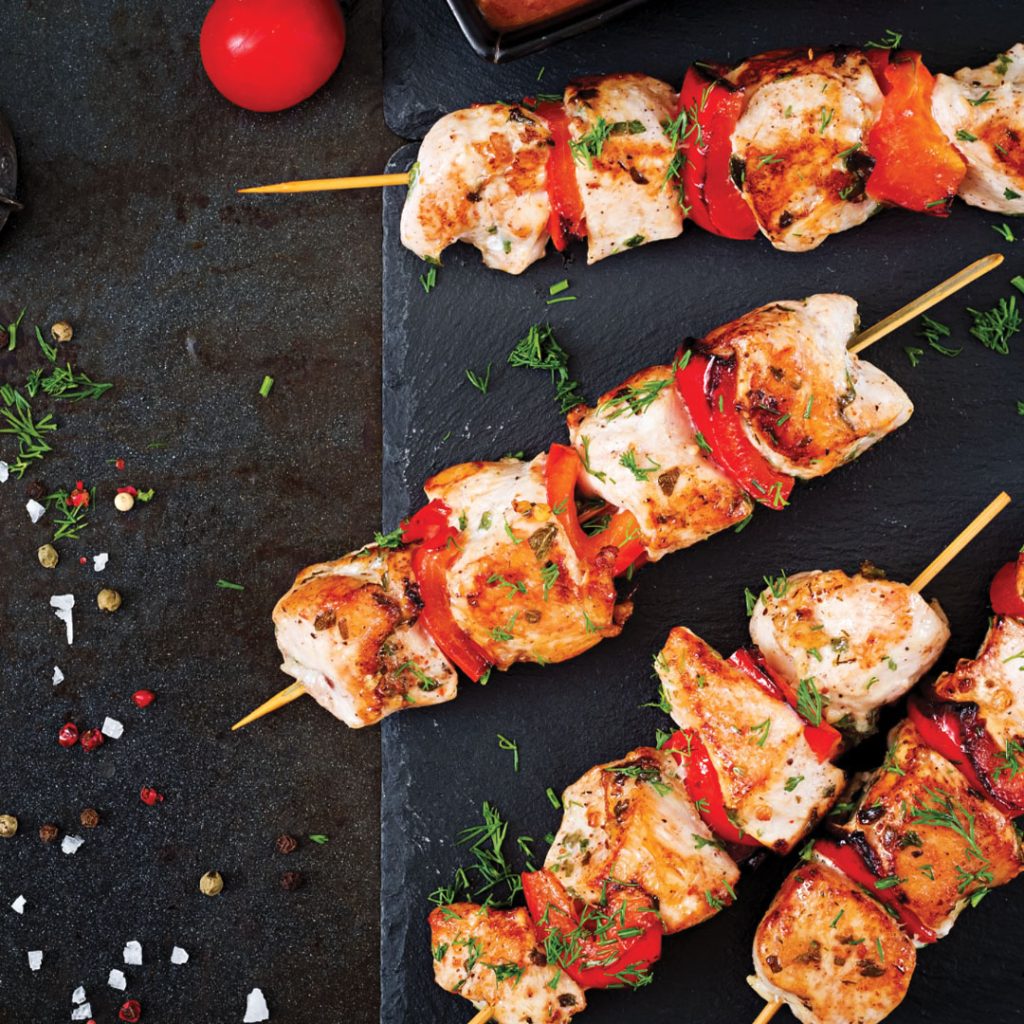 Seaside Culinary Delight: Aleenta's BBQ Dinner on the Beach
A Symphony of Grilled Delights by the Waves
Immerse yourself in a culinary masterpiece at Aleenta with our BBQ Dinner on the Beach. Our pristine beach transforms into a stage for a symphony of flavors as you indulge in a delightful selection of grilled specialties, expertly prepared by our skilled chefs. The tantalizing aroma of the barbecue mingles with the sea breeze, creating a sensory experience like no other. Choose from an array of marinades and sides to customize your meal, all while enjoying the warm glow of the barbecue and the breathtaking views of the ocean. This isn't just a dinner; it's a beachside celebration of culinary craftsmanship and seaside charm. Reserve your spot for an unforgettable evening of grilled perfection by the waves. For a more intimate experience, opt for an In-Villa BBQ, where your private chef will curate a personalized menu right in the comfort of your own villa.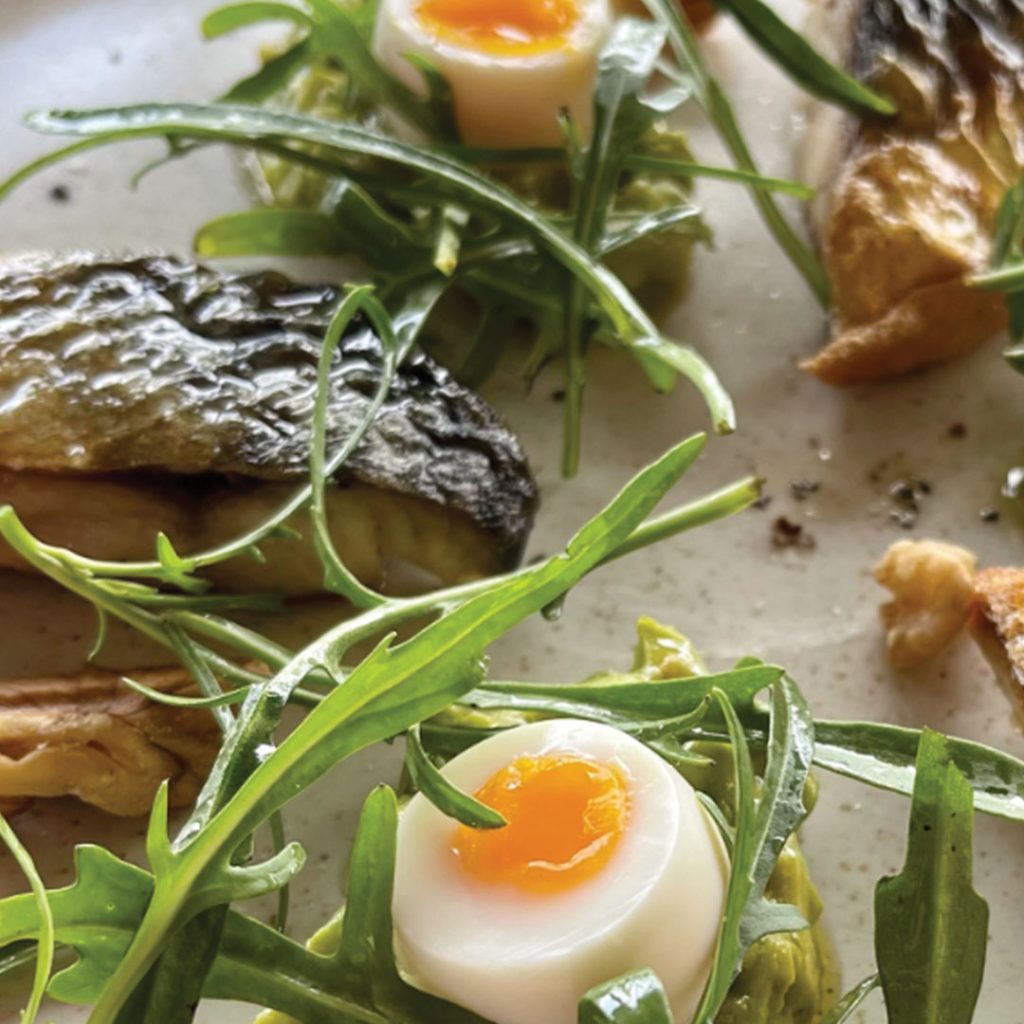 Culinary Bliss: Aleenta's Full Board & Half Board Menus
Savor Every Moment, Bite by Bite
Elevate your stay with Aleenta's Full Board and Half Board dining experiences, where every meal becomes a journey of exquisite flavors. Our curated menus offer a diverse selection of culinary delights, from international cuisine to local specialties, ensuring a gastronomic adventure with every bite. Whether you opt for the indulgence of Full Board or the flexibility of Half Board, each meal is a celebration of freshness and innovation. Immerse yourself in a symphony of tastes, with lunch and dinner options crafted to cater to every palate. Aleenta invites you to savor the essence of a truly indulgent stay, where every moment is complemented by the joy of exceptional dining.