Asian Inspired Contemporary Cuisine on Natai Beach
Aleenta Phuket resort introduces The EDGE Beachfront Restaurant. Inspired by the surroundings, this spacious restaurant is an exquisite dining destination located just steps away from the lambent sands of pristine Natai Beach. It is here where our Chef De Cuisine and kitchen team combine their epicurean passion and philosophies to provide diners and guests with an eclectic yet sumptuous collection of dishes that best typifies what a"Forward Thinking and Contemporary Cuisine" is all about.


Connoisseurs and foodies will be feted with The EDGE's inspiring selection of sumptuous delights ranging from timeless Thai staples, Asian-inspired noodle dishes, succulent meats and luscious burgers and sandwiches during lunch time, to innovative dishes for dinner, incorporating a variety of classic favourites utilizing the finest ingredients and the island's freshest, seasonal produce – presented through a menu of luscious Intro, Aquatic, Flora & Fauna and Finale choices. The restaurant's modern atmosphere invites a stylish crowd looking for a sophisticated hideaway, while its casual attitude and variety of dining options make all feel welcome—be it day or night.

The EDGE caters for discerning wining and dining aficionados, families with children as well as couples and newly-weds looking for the perfect avenue for a romantic rendezvous, and the singletons in search of inspiration.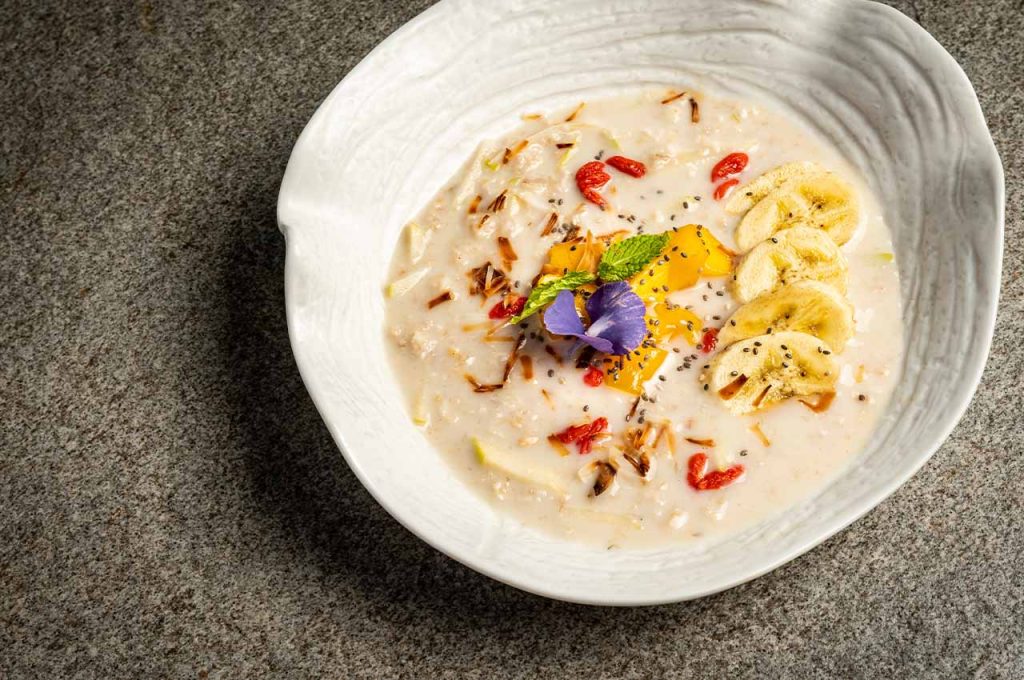 The EDGE serves Aleenta' Signature Gourmet Breakfast every morning.
Guests are encouraged to play a more active role, complemented with wider epicurean options for their breakfast experience by offering not only a buffet with salads, cheeses and various pastries but also a well-thought of à la carte menu. There will be an open counter self-service food choices, a live cooking station with daily specials and an exciting A la carte menu.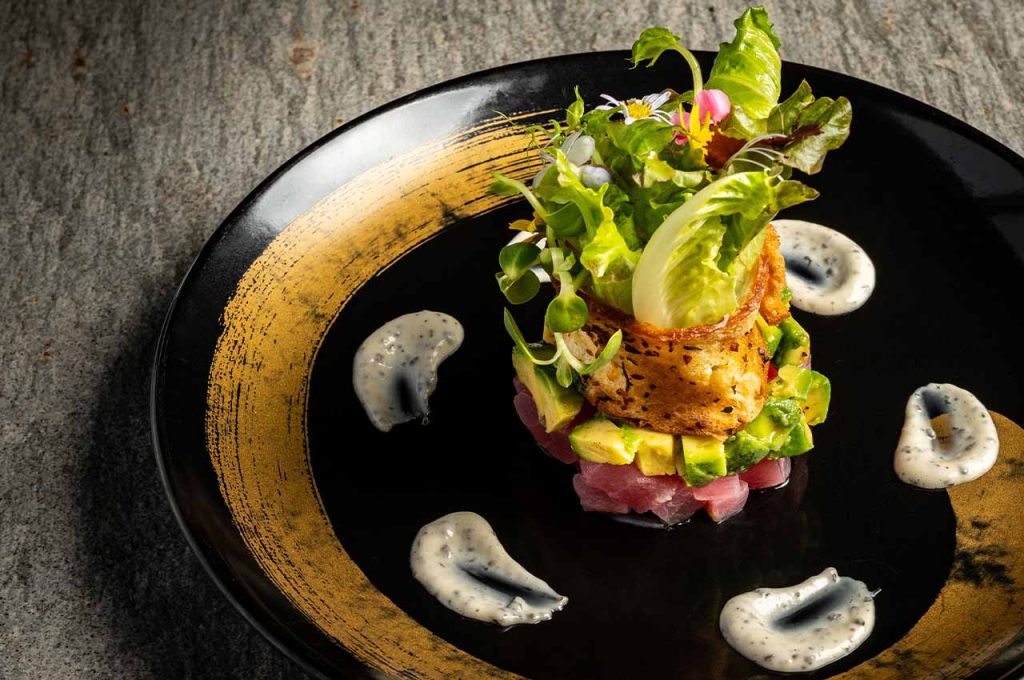 An all-day dining menu offers guests a variety of Fusion Thai and international dishes with emphasis on healthy and seafood selection, as well as a menu of hot and cold drinks including an exquisite selection of local and international wines. Organic vegetables are mostly from our nursery.
This is where our Head Chef and team encourage diners to experience a culinary interplay and exercise their power of choice. Diners are free to select as well as mix and match their preferred textures and tastes.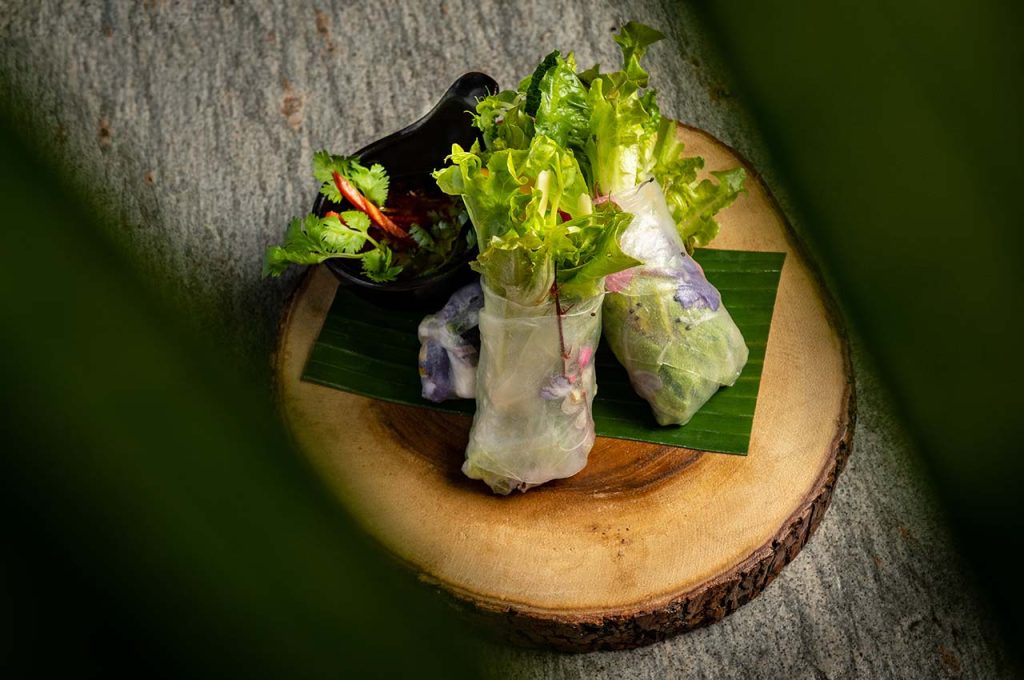 For the coming season the team will focus on an even more healthy approach to the early start of the day and include a wide wellness selection, with fresh organic fruit juices and smoothies as well as yoghurts, cereals and many health boosting seeds.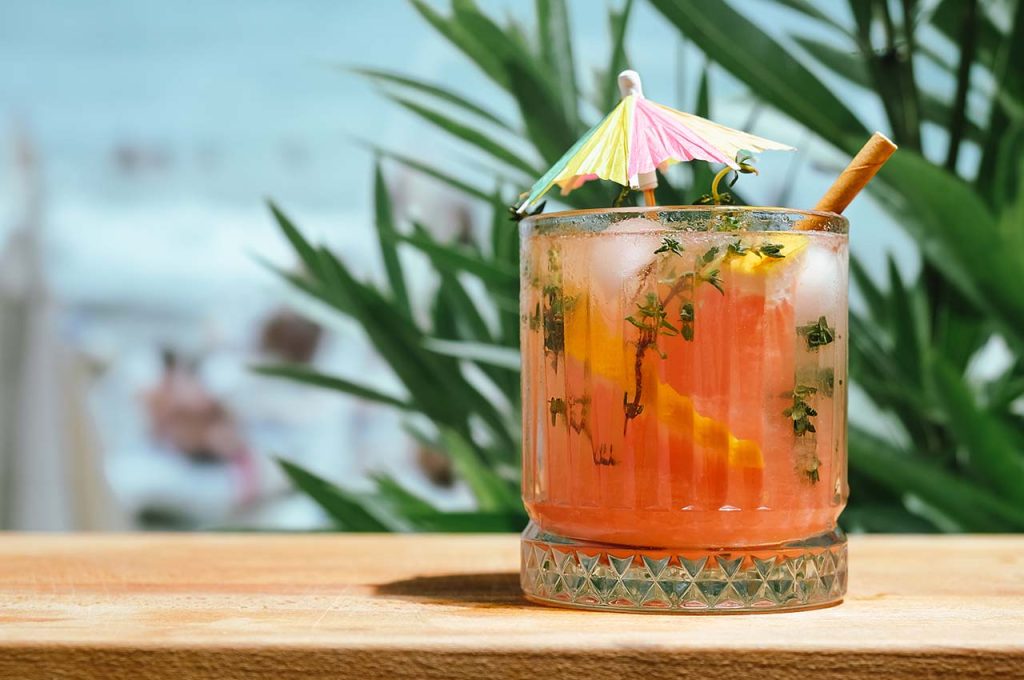 With a lounge and bar area by the beach, guests may revel in Earth, Water and Air. The EDGE's trained barmen will add the extra Fire to your relaxed afternoon cocktail break or your pre or post-dining delight. Our Cocktail menu includes specialty cocktails as well as exclusive tipples including Aleenta flavoured Soda. 
33 Moo 5, Khok Kloi,
Takua Thung, Phang Nga
82140 Thailand