Ayurah Signature Retreats
Aleenta Phuket is a leading wellness provider in Asia that offers tailored retreats and lifestyle programs in a secluded beach resort. Guests can choose from a range of activities and treatments, and the resort provides luxurious pool villas amidst tropical gardens to ensure a private and tranquil experience. With a holistic approach to wellness, Aleenta aims to promote balance and wellbeing, encouraging guests to find their true selves and engage with the retreat experience. A dedicated wellness consultant will help create a personalised program, based on the retreat inclusions, which meets the guest's individual preferences and desired outcomes.
Our wellness experts have curated six unique retreats. These are personalised for you through consultation, at the property, to help you achieve improved health and wellbeing. Our integrated programs promote balanced living in tranquil, natural surroundings – empowering a middle path to sustainable wellness.
All
Detox
Emotional & Mental Balance
General Health Improvement
Mindfulness
Physical Fitness
Recovery & Rehabilitation
Relaxation
Stress Management
Weight Loss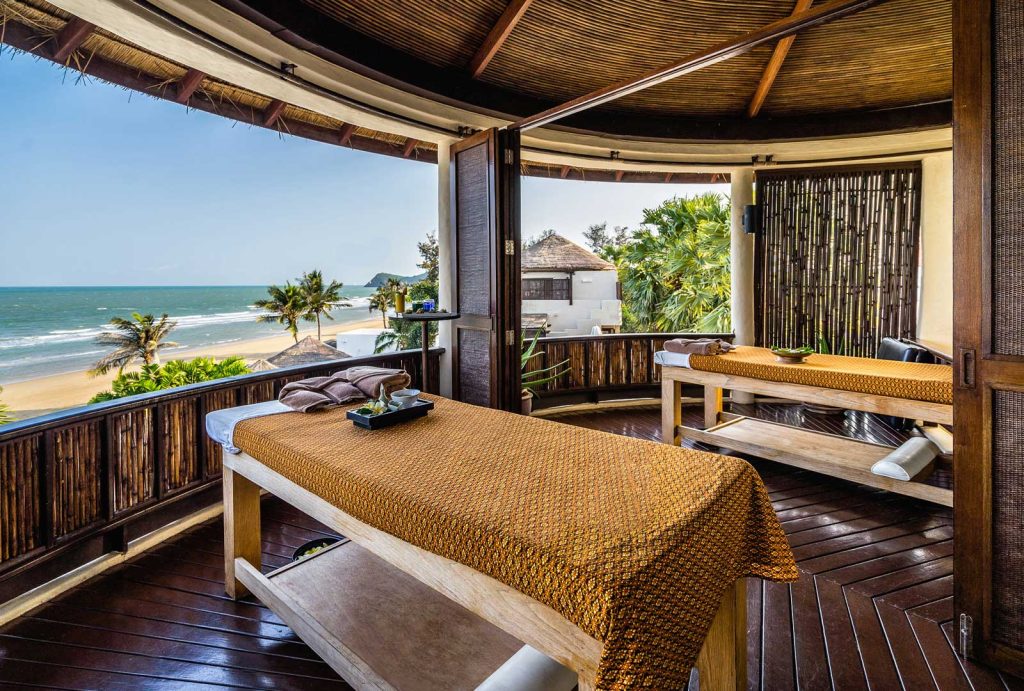 Ayurah SPA & Wellness Centre Hua Hin
Indulge your senses and experience Ayurah, where a philosophy of ″Sustainable Path to Happiness″ informs the treatments and services offered.
Wellness & Spa Practitioners
Our resident Master Healer, Khun Lak, is an holistic doctor with an Alternative Medicine License and over 18 years of experience in the spa, wellness and hospitality sectors. She specialises in traditional Thai medicine and oriental healing massage therapies, holistic Tibetan and crystal sound healing, as well as the "four elements" and chakra balancing. She combines healthy eating and natural herbs with body work, including bone setting, Thai massage, acupressure and passive stretching. Her main focus is on the pathways of movement in the body, such as tendons, ligaments, nerves and circulatory vessels. Khun Lak provides holistic healing therapy during the retreats. At the start of each session, Khun Lak recommends an "Ayurah Wellness Assessment", which allows her to prescribe the best treatments and activities for each guest's specific requirements. This includes: Bioimpedance Analysis Blood Pressure Check up Blood Sugar Check up Skin Analysis Thai Element Analysis Chakra Analysis Contact:
[email protected]
John Bennett is a former University Professor at Thammasat University in Sports Science and worked with Exeter University in the UK, where he used to lecture in Nutrition and Exercise. John now specializes in 'The Science of Health & Wellness', helping the average person lead a healthier lifestyle through a scientific approach to Nutrition + Exercise. Combined with his coaching qualifications and 40 years' experience in the industry, John has coached complete Newbies to Elite athletes; and helped clients aged 16-80 to be more active, healthier and lose significant body fat. John was a professional cyclist in the 1980's, now 58, he recently cycled 3417km solo around Phuket in 21 days raising 500,000 Bahts for poverty in Phuket, proving age doesn't matter. The key to that success was correct Nutrition, using scientific techniques, which 'take away the guess work', and staying in his 'Focus Bubble', a psychological technique to stay on track for health, fitness and nutrition goals.
Bryan is a world-class coach and counselor with nearly thirty years experience in health and wellness, helping individuals of all ages - from children to centenarians. He has helped thousands of people develop their potential, supporting recovery from cardiovascular disease, obesity, persistent pain, stress, and depression; as well as guiding people to reach peak athletic performance and develop mental focus - including Olympic and world champion athletes.