The Art of Plant-Based Cuisine

on Natai Beach Phang Nga, near Phuket
The SEASONS provides a captivating dining experience focused on plant-based cuisine, blending innovative ingredients and cooking techniques to reimagine Western favorites and traditional Southern Thai dishes. Embracing the efforts of local artisans and the abundance of regional produce, our menu offers a clean, plant-based, and exquisite culinary adventure that tantalizes the taste buds.
The SEASONS offers two seasonal tasting menus that adapt to Thailand's changing seasons and the availability of fresh produce. Our dedicated culinary team thoughtfully crafts wine pairings and alcohol-free specialty drinks that harmonize with our delectable tasting menus in an exquisite open air dining experience.
A 8-course tasting menu is THB2,900++ per person
All Prices are subject to Service Charge & any Government Taxes.
Monday, Wednesday - Sunday
6.00pm to 10.00pm
WELCOME TO THE SEASONS RESTAURANT
Inspired by our tropical seasons of wet, cool and hot, our menu will lead you on a culinary adventure, allowing you to taste familiar flavours, discover new ones, and experience preparation techniques that may surprise and delight you!
The menu draws on classic recipes from around the globe while also highlighting the rich heritage of Thai food, with a focus on traditional Southern Thai dishes which are very much like the seasons, a blend of elements that create very distinct sensations.
Our homemade, plant based cuisine features locally grown produce that varies by the season, allowing us to change our menu to match the weather and the freshest selection of fruits and vegetables. We also feature products from local artisanal producers, again ensuring freshness as well as our commitment to support the local community.
We made the tasting journey easy for you, simply choose between the East or West menu, then sit back and enjoy a wide variety of colours, flavours and textures that are equally healthy and delicious!
Bon voyage & bon appétit!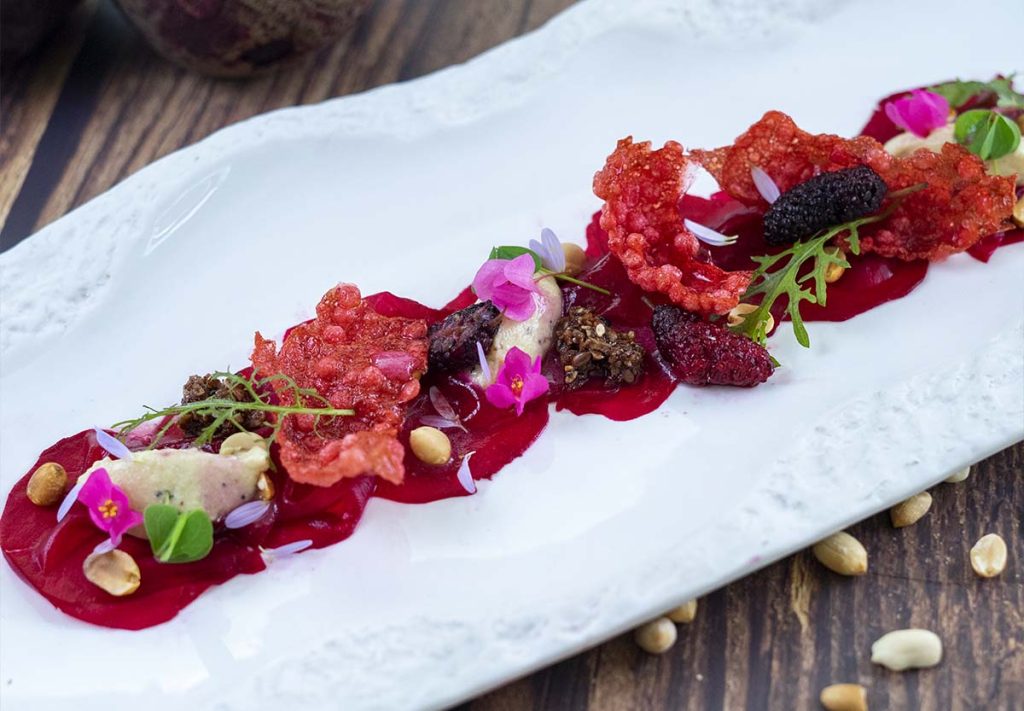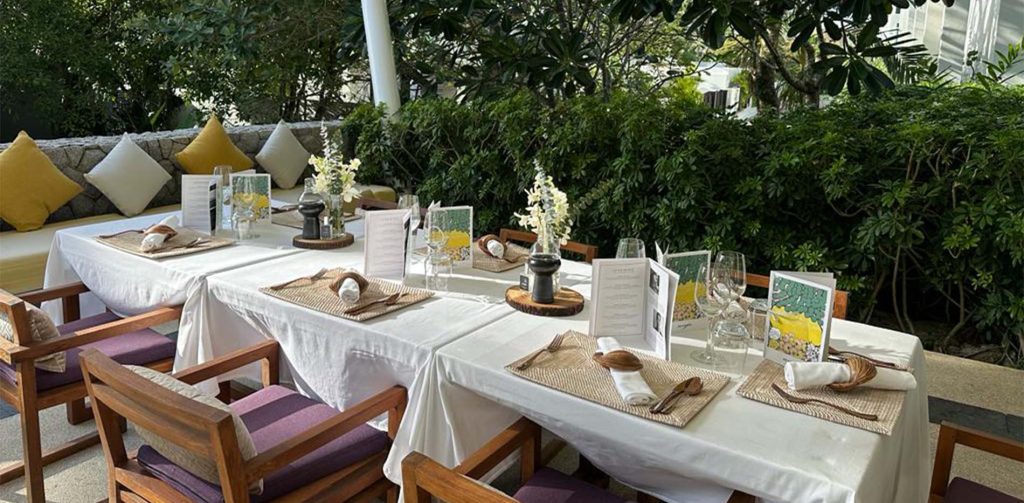 Stay & Dine at The SEASONS Restaurant
By offering a plant-based dining experience, Aleenta and The SEASONS Restaurant contribute to promoting sustainable and healthy eating choices, while also supporting local producers. Guests can indulge in a culinary journey that prioritises delicious and innovative plant-based cuisine, as well as enjoy a 1-night stay after dinner at the resort.
THE SEASONS Restaurant
33 Moo 5, Khok Kloi,
Takua Thung, Phang Nga
82140 Thailand