Solo female travel and groups of female travelers have risen dramatically in the past few years, thanks largely in part to an increasing number of destinations deemed safe and welcoming for female solo travelers. With the prevalence of WiFi and the ability to stay connected with family members and friends via FaceTime or WhatsApp while abroad, women are able to embark on exciting solo-adventures while still maintaining a sense of safety.
There were over 100,000,000 searches of "female solo travel" and other related keywords at the start of this year. Pinterest also reported that there had been a 350% increase in pins related to female travel.
In our efforts to Empower the Female Traveler within the Akaryn Hotel Group we had the opportunity to ask Gaelle Van Hieu, Vice President, Michelin Food & Travel, her tips about Female Travel.
Q&A with Gaelle Van Hieu, Vice President, Michelin Food & Travel
1. What should every woman try at least once in her life?
To travel on her own, not only to discover new destinations but, also to explore their own soul and personality.
2. Where should every woman go at least once in her life?
To a meditation retreat in south east Asia to discover local spirituality and learn to let go, far from their busy modern lives.
3. Name 3 items you could not leave home without on your solo trip.
A pen and a scrapbook.
A Michelin Guide to have the best local food experiences in all ranges of prices and atmospheres.
A smartphone to stay in touch with my beloved ones.
4. What do you bring to read on your trips?
All the books I was offered and had no time to read at home. Novels and fictions only!
5. What is the best advice you've been given when on a trip?
Hoteliers when they are involved into local life are rich and robust sources of tips and inspirations, to have the feeling to live like a local!
6. If you could bring someone with you on your bucket list trip, who would it be?
A painter who could sketch all your memories: people, landscapes, food, etc.
7. Do you often share your travel experience on social media? Name 3 hashtags you love to use on a personal trip.
#Enjoy+Destination
#Destination+Lovers
#AJourneyNotDestination
8. What is your greatest indulgence when on a trip alone?
A spa treatment in a 5 star hotel.
9. What is your beauty secret to survive a long haul?
Scrub and hydration.
10. Name one fashion tip that women travelers shall keep in mind.
Always travel in style with a panama hat and designer's sunglasses!
Female Travel Packages across Thailand
The Akaryn Hotel Group offers the Solo Female and Female Groups the opportunity to explore Thailand with its small luxury resorts in Thailand.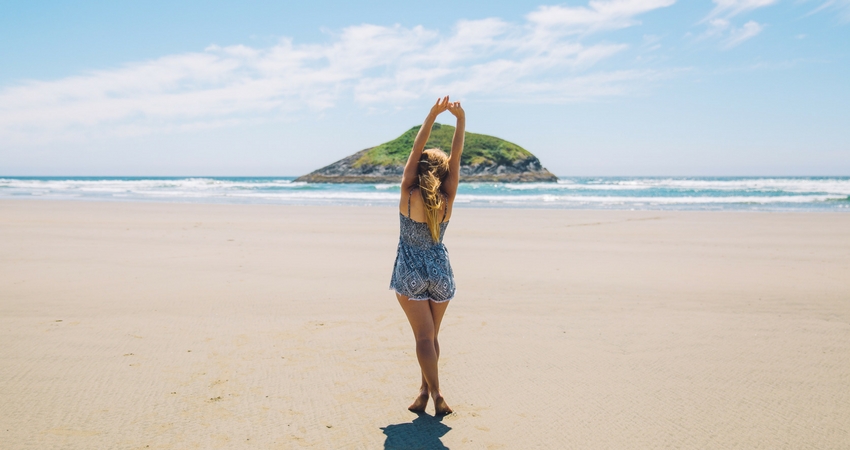 Aleenta Resorts
Aleenta Resorts offers a package at both of their resort locations in Phuket and Hua Hin created specifically for female solo travellers anf female groups venturing to Thailand.
Aleenta offers unparalleled luxury at both its Phuket resort and Hua Hin resort with each resort commitment to ensuring its guests enjoy an experience that is both relaxing and enthralling. The Deluxe Doyenne Package offers several activities designed with the female solo traveller in mind, such as yoga, Thai boxing, or a visit to the Resort's organic farm, interspersed over a 4-Day-3-Night stay.
These five-star resorts & hotels offer great luxury and a holiday package for solo female travelers. Akyra understands that there is a huge rise in the number of women traveling on their own and within groups. With the Deluxe Doyenne Delights, solo female travelers can enjoy a holiday package for four days and three nights with unforgettable and relaxing services designed exclusively for women.
Related Articles
ALEENTA PHUKET RESORT & SPA
33 Moo 5, Khok Kloi,
Takua Thung, Phang Nga
82140 Thailand