Aleenta Phuket Resort in Phang Nga recently hosted the cream of the culinary talent in Greater Phuket to cook for the environment at its stylish beachfront restaurant, The Edge. Working with a theme that blended sustainability, local sourcing and fine wines by Ambrose paired with each dish, four of Phuket's most talented chefs put on an evening to remember for resort guests and residents of Greater Phuket who came to the event to be wowed.
The Edge's own Chef Alex Bitterling was joined by Chef Sandro Aguilera of Iniala, Chef Belinda Tuckwell of The Pavilions and Chef Peter Webber of les diables – each of whom produced a signature dish to celebrate the occasion and delight diners with their innovation and fine creativity.
A grand total of THB75,321 (USD2,325) was raised for the Pure Blue Foundation marine charity project, founded by AHMS The Collection, which works to nurture the indigenous and endangered leatherback turtle population in Phang Nga. All of the funds will be put towards continuing its work, with the chef's contributing to the fundraising efforts for free. The Chefs On The Edge creative collaboration is the first in a series of culinary events designed to raise funds for Pure Blue Foundation, with the next being held in two months time.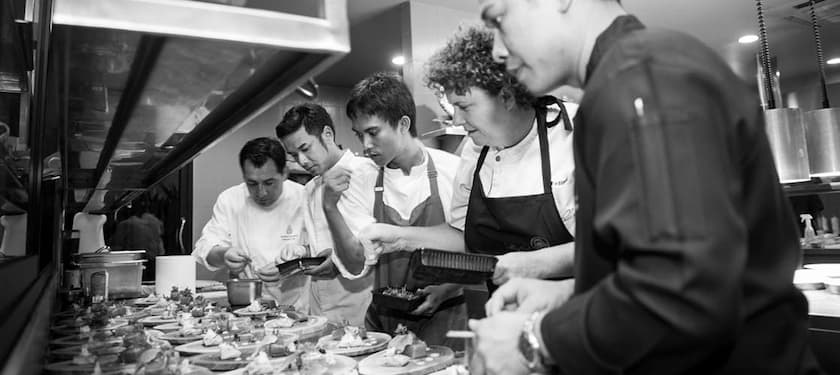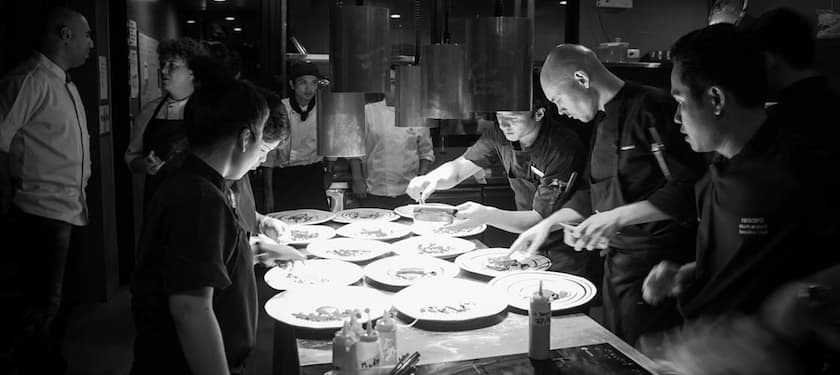 Edge Restaurant in Phang Nga
The EDGE Beachfront Restaurant. Inspired by the surroundings, this spacious restaurant is an exquisite dining destination located just steps away from the lambent sands of pristine Natai Beach. It is here where our Chef De Cuisine and kitchen team combine their epicurean passion and philosophies to provide diners and guests with an eclectic yet sumptuous collection of dishes that best typifies what a "Forward Thinking and Contemporary Cuisine" is all about.
Connoisseurs and foodies will be feted with The EDGE's inspiring selection of sumptuous delights ranging from timeless Thai staples, Asian-inspired noodle dishes, succulent meats and luscious burgers and sandwiches during lunch time, to innovative dishes for dinner, incorporating a variety of classic favourites utilizing the finest ingredients and the island's freshest, seasonal produce – presented through a menu of luscious Intro, Aquatic, Flora & Fauna and Finale choices. The restaurant's modern atmosphere invites a stylish crowd looking for a sophisticated hideaway, while its casual attitude and variety of dining options make all feel welcome–be it day or night.
The EDGE caters for discerning wining and dining aficionados, families with children as well as couples and newly-weds looking for the perfect avenue for a romantic rendezvous, and the singletons in search of inspiration.
Related Articles
33 Moo 5, Khok Kloi,
Takua Thung, Phang Nga
82140 Thailand
T: +66 (0) 76 580 399