Thailand is a hotspot for tourists from all over the world, particularly those who are interested in the magical nature that the country is rooted in. From visiting the busy markets in Bangkok to lounging on the beaches of Phuket, there is something for everyone in Thailand.
As Thailand is best-known for its natural beauty, it has become a well-known destination for eco-travellers. Visitors that want to have a holiday that is in keeping with their own environmental standards, meaning they strive for a low-impact getaway that teaches them about the nature that surrounds them. Opting for eco-friendly hotels, low-impact tours, and other environmental options in order to ensure that their holiday is a positive journey, both for them and the place they are visiting.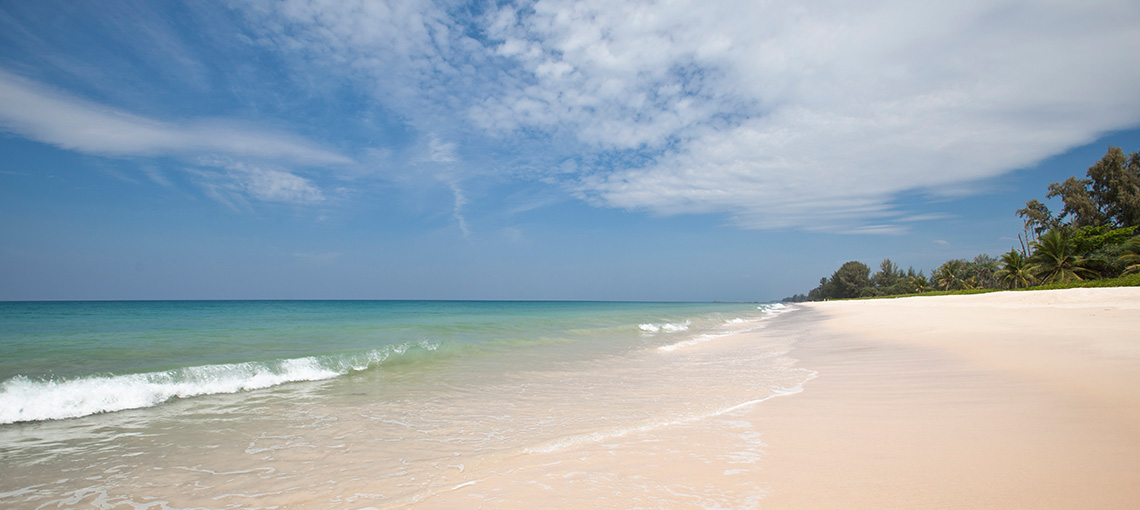 The Wonder of Phuket
Phuket is known as the "Pearl of the Andaman" and is the largest island in Thailand. It is a rainforest and mountainous area located that is 576 square km, making the island so large that rarely do tourists feel like they are completely surrounded by water. The island is best known for its beaches and the crystal clear water, making it a favourite destination for a tropical beach getaway.
The island is home to more than just sandy beaches and clear waters, however. It is also known for its conservation and educational centres. Phuket houses the Phuket Butterfly Garden and Insect World, one of the last butterfly gardens in Thailand. The Khao Phra Thaeo Wildlife Conservation Development and Extension Centre can be found on the island as well, and it is a wildlife park as well as a research centre for plants and animals native to the region.
The island's aquarium is also the only public aquarium in the wider region. It functions as both an educational centre for tourists to learn about the region as well as a research centre for the Phuket Marine Biological Centre. It is part of the Department of Marine and Costal Resources — known as DMCR — that strives to educate both locals and visiting tourists about the fragile beauty of Phuket's oceans.
Phuket is a top destination for tourists who are interested in learning more about the region's wildlife and oceans. For eco-travellers who wish to have a low-impact holiday, it is also a learning opportunity, giving them both a way to educate themselves about conservation in Thailand and a magical holiday they will never forget.
Environmental Rules and Their Benefit to Phuket
Because of the fragility of Phuket's natural wonders and resources, there has been an ever-growing push by the government of Thailand to protect the wildlife and the ecosystems that sustain them. As science begins to learn more about the unfortunate consequences of the human footprint, Thailand has taken steps to conserve their land.
The country has been a pioneer of eco-tourism, marrying education on conservation issues with deluxe getaways and adventure packages for mindful tourists. It is home to some of the best low-impact tours in the region and the number of eco-hotels and luxury resorts only continues to grow. This has led the country to become a popular destination for environmental activists and the public who understand — and value — a land's natural beauty.
Animal Tourism
Animal eco-tourism continues to thrive, especially in Phuket. A non-governmental organisation called Openmind Projects, which was founded in 2001, is responsible for the rise of this particular type of conservation tourism, and because it has the full support and backing of the government, it is also one of the most reputable.
Thailand, through Openmind Projects and its own Tourism Authority of Thailand, offers volunteer programs that focus on the native wildlife that is found in the region. Tourists can partake in projects that see them learning about and observing the marine wildlife in low-impact ways.
These projects also give tourists the chance to help local communities in conservation efforts both on land and at sea. Volunteers can help plant trees, learn more about the impact humans have on the ecosystems and brainstorm ways to limit the impact, and more. Animal eco-tourism is perfect for animal advocates and tourists who are interested in marine conservation.
Low-Impact Tours
Low-impact tours is a term used for tours in and around the Phuket area that limit the impact tourists have on the landscape. These tours offer the public a chance to see the natural and historic beauty of Phuket in a non-invasive ways that help secure the area's bright future.
Low-impact tours consist of bike and walking tours that are in close proximity to the island's hotels. Other tours use rowboats and canoes to navigate around the province's many islands, allowing tourists to view — and enjoy — Thailand like the locals.
One of the most popular low-impact tours is the Sea Cave Canoe tour. Tourists can get a glimpse around the beautiful Phang Nga Bay and its surrounding sea caves in canoes. Travelling in canoes limit the impact that boats have on the coral and marine life that call the shore and these caves home.
Water Conservation
Water conservation is the biggest effort that happens in Thailand, especially in the Phuket area. Because it is an island, the government wants to help reduce the stress that tourists may have on the reef, the coral that makes it home there, and the animals that live in the area.
The government has taken steps to help the shallow waters of Phuket find relief — it is limiting the amount of islands that tourists can travel to by boat. This is part of a larger effort to preserve the marine biological ecosystem that makes the island such a popular destination.
For now, the islands of Koh Khai Nok, Koh Khai Nui and Koh Khai Nai have been restricted to the public. While the islands recuperate and the coral reefs surrounding these islands are studied, tourists will not have access to them.
This is for a good reason — Thailand is concerned about the marine ecosystems on those islands. It is thought that by limiting the amount of human contact that the coral reefs might flourish once again. And although the islands are not available to tourists right now, the government has not made mention of restricting access forever. There is hope that the islands will once again welcome visitors.
Conservation advocates and conscious travellers will be glad to hear that the islands are getting a holiday as well. Thailand's waters are known for having a vibrant and rare ecosystem, and it is one that is very much worth preserving.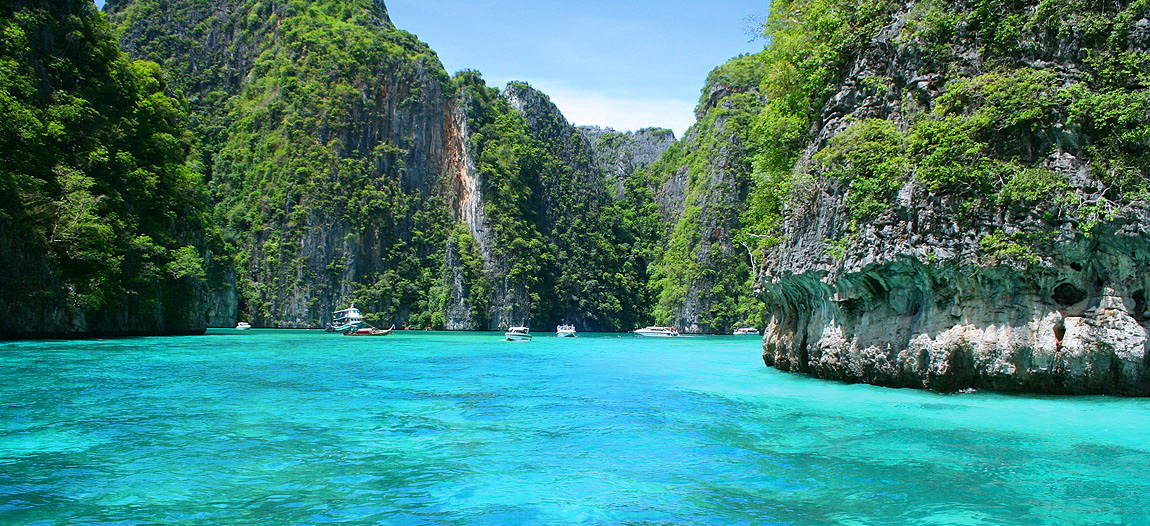 Phuket and The Future of Ecotourism
Phuket is an interesting region to visit. It is full of beaches, laughter, and happiness. It makes sense that in order to keep this laid-back way of life, ecotourism would become the province's new form of teaching tourists about their country. And as conservation takes a hold as a reason to visit this beautiful area, it is hoped that more opportunities to help the area conserve its beauty will come to light.
Eco-Friendly Phuket Resort
Making a choice about where to stay on your Phuket holiday is about making a choice that is right for the environment and right for you. Staying at this Phuket Resort is one of the best decisions that you can make when visiting Phang Nga. With service like no other and beautiful architecture and design right next to the ocean's edge, you will feel both treated like a royalty and a part of something more than just a luxury hotel. This eco-resort provides visitors with top luxury without taking away from the planet.
Located on the sunset side of the Andaman Sea and the pristine Natai Beach, Aleenta Phuket Resort & Spa is just 20 minutes north of the Phuket International Airport. This luxury property is passionate about the environment. It was recently awarded the status of Thailand's Best Small Green Resort.
Step outside your beachfront suites & villas, walk past your private plunge pool, and be cradled by Natai Beach – a 20km stretch of pure white sand that serves as a monument to serenity; separate, yet connected, to a tourist haven's playful cacophony. Lie on a private sundeck overlooking a beach awarded 5 stars for cleanliness and water quality. Swim and snorkel in tropical waters, warm and calm. Feel the sand between your toes. Sip a cocktail as a setting sun recolours the sky. Open your eyes after a deep slumber and be greeted by heaven on Earth from your bed.
Related Articles
ALEENTA PHUKET RESORT & SPA
33 Moo 5, Khok Kloi,
Takua Thung, Phang Nga
82140 Thailand