Phuket, Thailand is a popular holiday destination for visitors from all around the world, whether Europe, the United States, Australia or the rest of Asia. The stunning Andaman Sea island offers mountains, rainforest and vivid blue skies. While natural beauty and tropical sea's is a big draw in Phuket, it's about so much more than just that. Phuket is also a world renowned destination for innovative spa treatments, beauty and wellness therapies.
Ayurah provides a mind and body approach to their Spa therapies, where health plays a significant part to treatments. Ayurah has a soothing, sleek and modern decor, complete with bright colours, angular lines and wide spaces. One of the goals at Ayura is to energise the body, balance the mind and essentially boost feelings of peace and overall wellness. Examples of the many diverse health and spa treatments that are available at Ayurah Spa include body balancing, body polishing, body nourishing, massage therapy and Thai healing procedures.
The spa provides guests with a number of different facial choices. If you're interested in boosting the collagen in your face and in achieving skin that looks more supple, resilient and smooth, then the Collagen Mask facial option may be suitable for you. Oxygen facials can help reduce the appearance of fine lines and wrinkles on the skin, then the V-Tox Oxygen option may be better for you.
A typical holiday in Phuket in most cases will involve a swimsuit at some point and Ayurah offers a selection of waxing options from, Brazilian bikini waxes, full leg waxes, half leg waxes and more. The spa even offers eyebrow, face and lip waxing treatments and these are not limited to women.
Cellulite reduction treatment is also available with a complete body treatment taking around two hours while individual areas such as legs, arm or stomach options take an hour. Nail polish treatments include classic spa manicures, French manicures, and fingernail color change treatments, this also includes a range of Pedicures.
Ayurah Spa's 'Indulgence Body Firming' beauty treatments can help people retain those supple, firm and resilient bodies. Treatments are geared towards your individual needs from, abdomen, face, leg, neck, arm and back procedures to complete body firming sessions.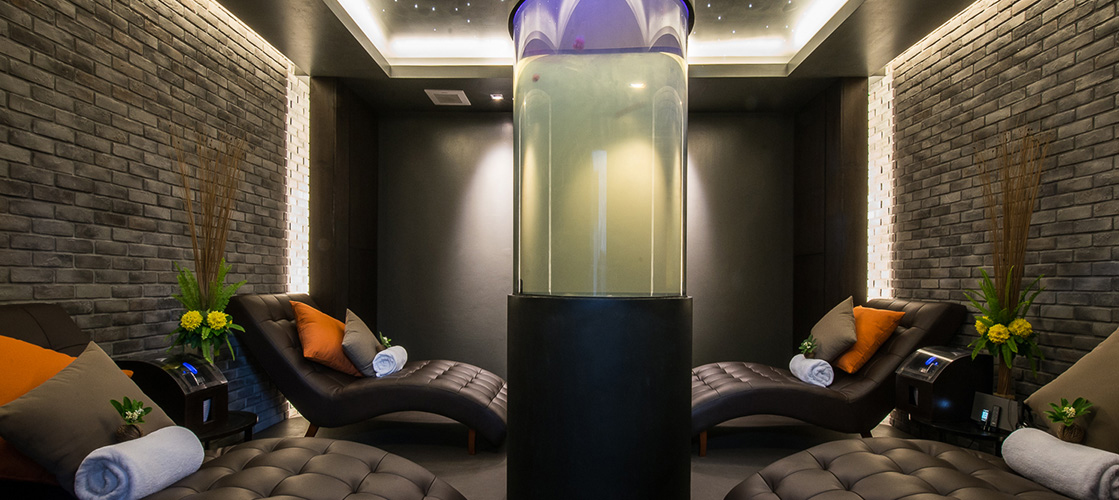 If you're looking for a little serenity and peace of mind during your time in scenic Phuket, there is a choice of massage therapies including, foot reflexology, back relief, and lymphatic drainage massages.
Relaxation is a mind, body, and spirit exercise, that hydrotherapy healing bath spa offers: 'Absolute Thai,' 'Fire Adventurous' and 'Wind Artistic.' Ayurah Spa offers individual services for customers, wellness retreat packages are also available. Choices range between Weight Optimisation, Anti-Aging, Detoxification and Mind Balance packages.
These wellness retreats are all extremely detailed and comprehensive. If you participate in the Weight Optimisation program, that involves everything from blood pressure assessments and nutritious meals daily to tonic juices and body firming massages. This program is holistic in nature. If you participate in the anti-aging program, the focus naturally is all on beauty. The package comes with features such as detailed skin assessments, oxygen therapy sessions, access to fitness activities and facial treatments (examples include Collagen Masks and Nano Skin Cell Extract facials).
The spa's detoxification package is all about complete purification of the body. Meditation, yoga and exercise are all significant elements of the program. Nutritious eating is yet another essential component of it. Some noteworthy parts of the detoxification package include detox juice, private yoga sessions, access to wellness activities, blood sugar assessments and spa cuisine meals.
The mind balance package also involves meditation and yoga. Spa treatments that promote recovery and healing are also significant. If you sign up to take part in this program, you'll be provided with nutritious and well-rounded foods that are made with the freshest ingredients around. The program directors also cautiously choose ingredients that are beneficial for the individual health requirements of all participants.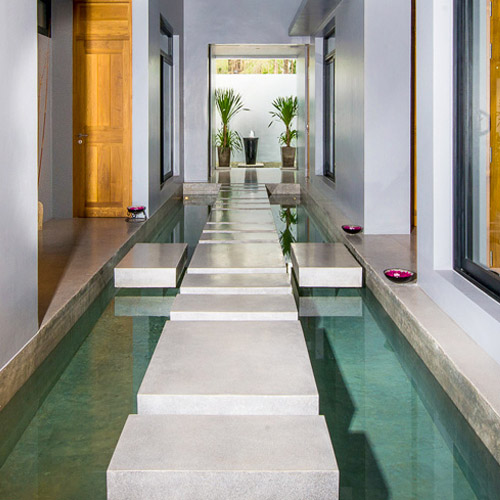 If you sign up for any of these exciting wellness packages at Ayurah Spa, you'll receive a detailed daily schedule that will indicate all of your scheduled activities.
When you visit this Phuket spa, you have access to some of the finest beauty experts around. The spa therapies that are available at Ayurah Spa are contemporary, advanced and highly innovative.
Phuket Spa Resort
Our Phuket Resort is located on a private, flawless beach splayed out before the wonder of the Andaman Sea. Privacy amidst the throng is a rare pleasure. A rare pleasure indeed. It's the best decision to turn left instead of right (out of Phuket International Airport) you'll ever make.
The resorts suites and villas have a natural, open, indoor/outdoor connection. These suites are just steps from the beach with all of the modern amenities you might expect from a boutique luxury resort. These amenities include wireless internet, robes and slippers, in-room air conditioning, essential natural toiletries, hair dryer, large screen T.V. with cable, iPod and dock, and luxury towels and linens. On top of those amenities, the Pool Suites, Pool Villas, and Pool Residences come with your own personal plunge pools.
The Beachfront Villa not only comes with a private pool but ocean views from every room as well. The Grand Villas Natai, Satis, and Noi are appointed with a private pool, free shuttle to and from the main resort, 24 hours on call personal butler, and a personal chef if desired.
Related Articles
AYURAH SPA & WELLNESS CENTRE