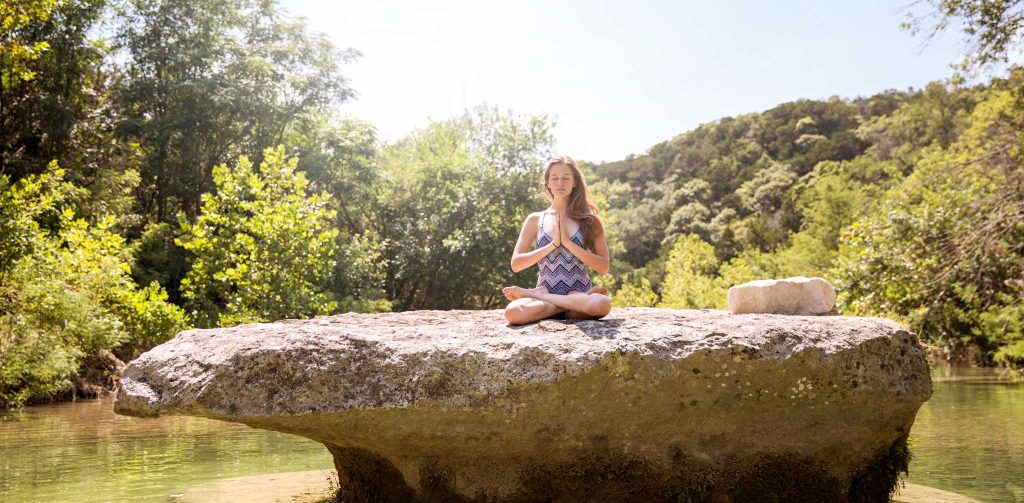 The Mind Balance Wellness Retreat is a uniquely tailored holistic retreat package inclusive of yoga meditation, healing spa retreat, and a healthy culinary program. It is offered at Aleenta Retreat Chiang Mai within Ayurah Wellness Center, and specially designed for individuals who seek for a wellness retreat experience, without the need to join a scheduled retreat. This program helps you take care of your health in a way that we know best, by using nature to heal. Mind Treasured, combines knowledge of old Thai Holistic Medicine with an analysis of 4 life elements 7 chakras balanced.
The program focuses on three areas:
· Mind Purification – Renew and cleanse the mind, helping to reduce stress and anxiety or relax muscle tension and relieve various illnesses by holistic yoga and meditation.
· Body Rejuvenation – A healing spa retreat program for relaxation. Revitalizing all the elements: Dinn (Earth), Naam (Water), Loom (Wind), and Faii (Fire) within your body.
· Health Balance – Nutritious, healthy meals along with carefully selected fresh ingredients prepared to suit the needs of each individual.
Included
*Luxury accommodation, minimum 5 nights
*Wellness assessment and consultation
*Healthy cuisine 3 meals a day planned by certified nutritionist with full plant-based options
*Daily energy boosting juice right after waking up and purifying tea before bedding
*Personalised movement and exercise: Qi Gong and Tai Chi (one hour per day)
*Mindfulness practice meditation (one hour per day)
*Chakra recovery and energy healing by Tibetan sound therapy (one during stay) and breathing flow daily
*Daily holistic spa treatments such as integrative massage therapy, Vichy shower and facial treatment
*Distilled water consumption 3 refillable bottles per day
*Wellness cooking classes so that you can take your favourite recipes home
Adventure, tour and additional activities can be arranged throughout the stay at additional cost. This may include national park hikes, various local farms visits, etc.
From THB15,500 net per person per night double occupancy
From THB11,830 net per person per night single occupancy
This is a reservation request. Payment and booking confirmation will be completed via email.