Phang Nga's coastline, with its stunning limestone formations jutting out from the sea and lush subtropical mangroves, is an unparalleled escape. And while Phuket has long been a beloved destination, Phang Nga offers something even more special. Nestled in this scenic beauty are Aleenta Phuket Resort's exclusive pool villas. With direct access to the pristine white sandy beaches of Natai and exquisite views of the Andaman Sea, these villas redefine luxury beachfront living.
Luxury Beach Resort Pool Villas
Signature Pool Villas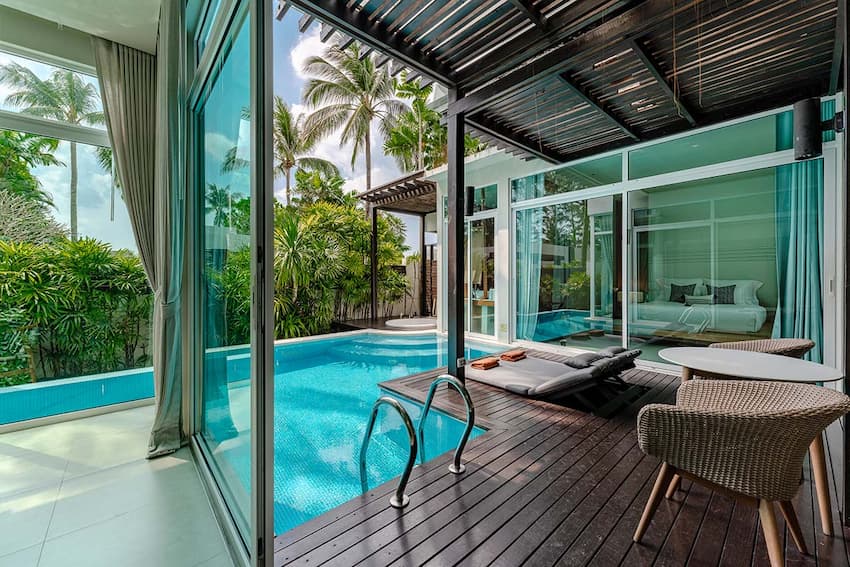 These villas are the epitome of intimacy and luxury combined. Each private villa offers a living and sleeping room, cleverly connected by a personal pool that promises indoor and outdoor living space at its finest. Just steps away from the soft sands and turquoise waters, they are perfect for couples or solo travellers seeking solitude. The Signature Pool Villas offer an impressive 180 sq. m. of elegance and functionality.
Grand Deluxe Pool Villas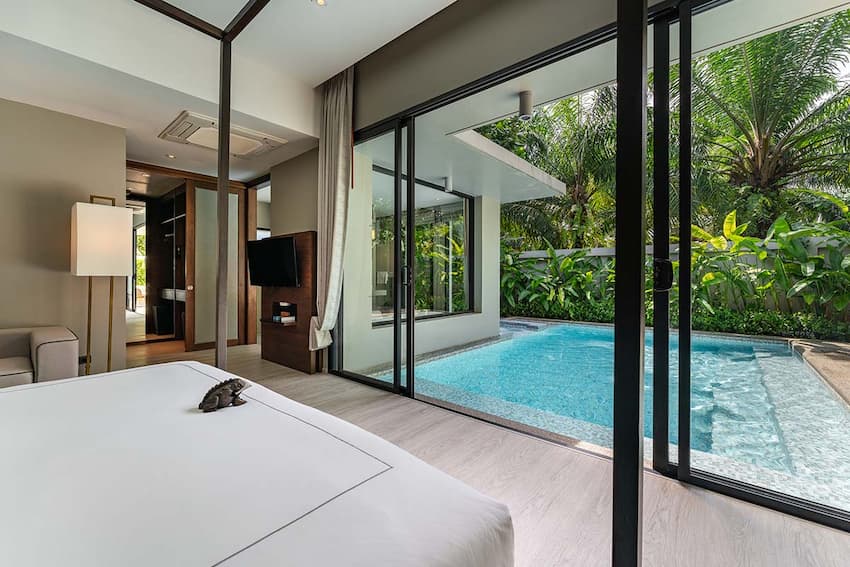 Experience the ultimate form of Aleenta's 'Outdoor Living-In' philosophy. These villas are crafted to ensure a harmonious flow between the expansive interior and the private pool, making every wake-up moment feel like a dream. Boasting 141 sq.m. of luxurious space, the Grand Deluxe Pool Villas also feature personal day beds to revel in, with sun or shade options. Enjoy unmatched privacy, perfect for a 'no tan line' vacation.
Three Bedroom Beach Villas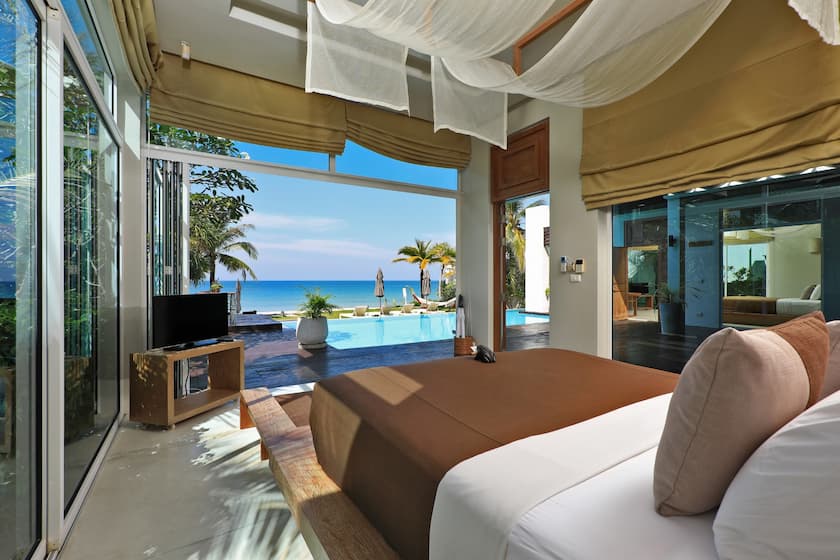 These villas offer unmatched luxury and space for those travelling with family or friends. Spanning a whopping 500 sq. m., these three-bedroom villas offer en-suite baths, a modern Western-style kitchen, and an expansive living area. The vast wooden sundeck and sizeable private pool only add to the villa's appeal. Every room promises a captivating Andaman Sea view, making it an excellent choice for memorable gatherings.
Four Bedroom Beach Villas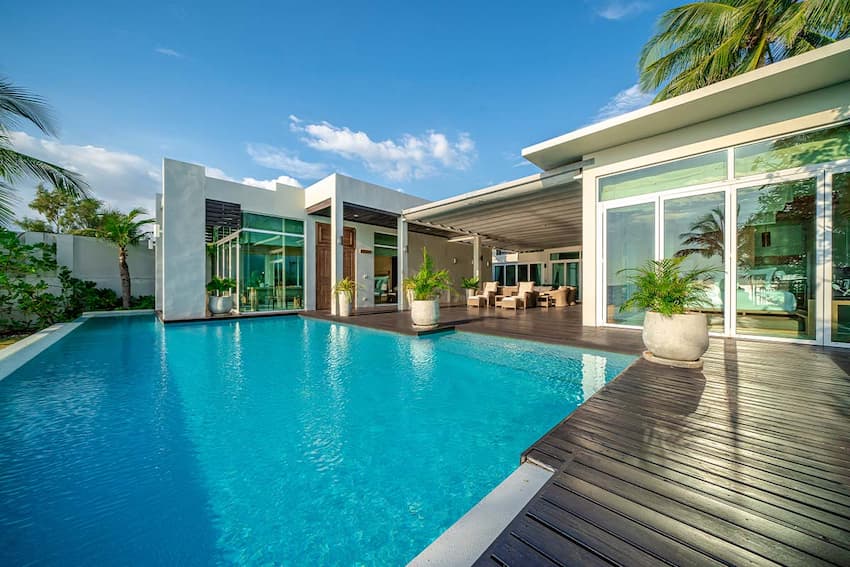 Stretching over 550 sq. m., these villas are designed for those who desire only the finest. With three bedrooms providing unrivalled sea views and en-suite Jacuzzi bathtubs, plus an additional bedroom with a rejuvenating garden view, these four-bedroom villas are the crown jewels of Aleenta Phuket Resort. The spacious living area with a high ceiling opens to an extensive wooden sundeck, ensuring every guest experiences comfort and luxury.
Premium Amenities for a Luxurious Stay
All of these villas are equipped with state-of-the-art amenities. Enjoy the latest entertainment with large LCD or plasma TVs, complimentary Wi-Fi covering the entire resort, and a vast music library compatible with iPod and iDock tech. The plush interiors, soft cotton robes, fully stocked mini-bars, and the safety of in-room safes further elevate the experience.
Resort Features to Enhance Your Stay
Indulge in delectable dishes at the EDGE restaurant or rejuvenate at the Ayurah Wellness Centre. For golf enthusiasts, the Blue Canyon Country Club Golf Course is just a stone's throw away. Whether it is a romantic getaway or a family vacation, Aleenta Phuket Resort in Phang Nga promises an unforgettable stay.
Indulge in Beachfront Bliss at Phang Nga
These pool villas, tailored for the discerning traveller, are more than just accommodations; they are experiences. The blend of indoor and outdoor living, the whispers of the ocean breeze, and the unparalleled luxury make every moment unique. At Aleenta Phuket Resort in Phang Nga, guests get to live their dream beachfront vacation.
Be captivated by the beauty of Phang Nga, and let Aleenta Phuket Resort be your gateway to this paradise.
Related Articles: