Phuket, located in the turquoise waters of the Andaman Sea, is Thailand's largest island and most popular tourist destination. Covered in lush rain-forests and emerald mountains, and outlined by pristine white sand beaches, it's not hard to see why. The climate is tropical and breezy with perfect average temperatures between 23 and 33 degrees Celsius. This island is popular with tourists for a good reason; there is quite a lot for a tourist to do here. If you are in the mood for ancient temples or a giant Buddha, snorkeling, scuba diving, island hopping, island and boat tours, golfing, or a walk down the famous Bangla road, but, above all, Phuket is world renowned as a spa destination.
Though the island is home to at least 20 spa resorts, one stands apart from the rest; the Aleenta Resort and Spa. The result is a spa resort like no other, catering to personal needs and focusing on total well-being for individuals and families.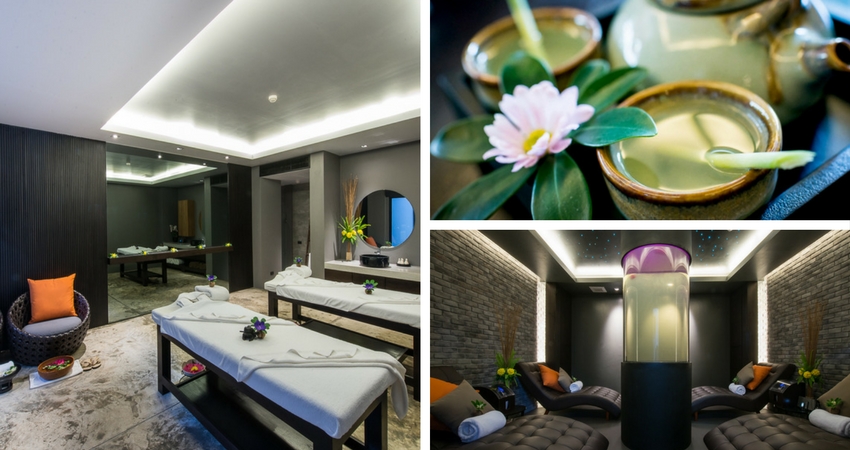 Boutique Spa Resort in Phang Nga, Phuket
The Ayurah Spa at Aleenta Phuket Resort offers an extensive variety of services and packages. The spa, like the resort, is focused on total wellness. Ayurah's philosophy is "Eat Well, Live Well, Be Well, Look Good." The spa focuses on mind and body balance and nourishment. The Wellness Package at the spa includes health consultations, bio-impedance analysis (wellness vitals), blood pressure and blood sugar checks, oxygen therapy, skin analysis, and fitness. You can choose to add these services on to the Wellness Package: mind balance, detoxification, anti-aging, and weight optimization. This package comes in 3, 5, and 7-day durations with all food and fitness included. There are Wellness Destination packages as well that include yoga, fitness, spa treatments, and beauty treatments.
The Mind Treasured program offered at Ayurah is a 3, 5, or 7-day retreat that focuses on purification, rejuvenation, and balance. This program follows a daily schedule that includes yoga, meditation, healthy and balanced meals, and massage. The purpose of this package is to reset your balance and to use nature to heal.
The Total Purifying package is another 3, 5, or 7-day program that includes a health analysis and consultation, yoga and detoxifying juices twice per day, three healthy meals a day, daily holistic spa treatment, oxygen therapy, and unlimited use of fitness equipment and activities.
The spa offers a Beauty Elegance package which includes 3, 5, or 7 days of facials, masks, skin treatments, body polishes, and massages. This package also comes with a wellness check and a health consultation.
Last, but not least, is the Be Healthy, Be Fit package. This program focuses on weight optimization and nutrition. Unlike the other spa programs, this program runs for either one-week or two-week sessions. The program includes private fitness consultations and personal assessments, daily meals and tonic drinks, oxygen therapy, body firming massages, and Chromotherapy colour baths. There are fitness activities, including stretching, for 5 hours every day.
Boutique Luxury In Phang Nga, Phuket
The Aleenta suites have a natural, open, indoor/outdoor connection. These suites are just steps from the beach with all of the modern amenities you might expect from a boutique luxury resort. These amenities include wireless internet, robes and slippers, in-room air conditioning, essential natural toiletries, hair dryer, large screen T.V. with cable, iPod and dock, and luxury towels and linens. On top of those amenities, the Pool Suites, Pool Villas, and Pool Residences come with your own personal plunge pools. The Beachfront Villa not only comes with a private pool but ocean views from every room as well. The Grand Villas Natai, Satis, and Noi are appointed with a private pool, free shuttle to and from the main resort, 24 hours on call personal butler, and a personal chef if desired.
There are All-Inclusive, Cheek to Cheek, Holiday Turtle Release, and Great Mates packages as well. These packages are priced depending on which accommodation you choose, which include everything from dining and drinks to spa and fitness services for up to 10 guests (at the Grand Villas). The Cheek to Cheek couples retreat package also includes a 1-hour massage on top of the included food, drinks, fitness, and selection of spa treatments. The turtle release program, in association with the Pure Blue Foundation, is a once in a lifetime experience. As part of this package, guests are invited to dine on the beach before naming and releasing a baby sea turtle back into the ocean. The Great Mates Escape package is targeted toward friends wanting a fun and exciting holiday together. This package includes a personal bartender, a private dinner on the beach with friends, a guided bike tour, a Natural and Cultural visit by Aleenta, and accommodation in a 3, 4, or 5 bedroom villa depending on the size of your party. All packages include a shuttle to and from the airport.
Our Phuket Spa Resort, offers a wide array of packages and amenities. The Michelin restaurants on site at the resort are green, organic, and fair-trade focused. Two of these restaurants, The Edge and Natai, have fully stocked bars and serve a variety of Thai and Asian delicacies. The Edge is located on Natai beach and is foodie and family friendly. Unlike most other menus, The Edge divides its courses into Intro, Aquatic, Flora, Fauna, and Finale. Each course is stunning, and you can't beat the oceanfront seating. The Natai has an open contemporary and romantic atmosphere that lends itself well to the beach setting. The menu here offers a beautiful selection of colorful, creative, and exciting courses. Aleenta also has private dining available as well. The options here includes Latin, Italian, French, Asian, Vegetarian, and Beach BBQ cuisines. There is something for everyone, and private dinners for couples or parties can be reserved when desired.
Explore Phuket
The island of Phuket has a lot to offer any traveler. If you feel the need to explore the island the resort will assist you in planning your adventures. Atleenta offers boat trips for adults and children to Phang Nga Bay or the Phi Phi islands. Each boat trip is an extraordinary experience with anything from cave exploration to snorkeling on the agenda. If you love golfing, Aleenta offers 9 or 18 hole rates at the Mission Hills Phuket Golf Resort. Don't worry if you forgot to bring your clubs; you can rent those as well as a caddy, golf cart, umbrella, a follower, and shoes. If you enjoy diving, there are six sites to choose from, each as exhilarating as the last. Swim with sharks, explore a shipwreck, or dive over an anemone reef. There are also exciting local shows to take in at Siam Niramit if you want to sit back and enjoy Phuket's finest entertainment. These activities are not included in your stay, but they are all reasonably priced, family friendly, and easy to schedule.
Related Articles