Phang Nga Bay can be found in the Strait of Malacca. This Thailand paradise is located between Malay Peninsula's mainland and Phuket. Beautiful views surround the area, and it beckons visitors to come explore further. Here you will discover native wildlife, unspoiled rivers, and some of the most intriguing caves around. In fact, a large portion of the bay is now protected so that this natural beauty will remain with us for a very long time. Protected areas lie within AO Phang Nga National Park which is only one of the many outdoor recreational areas you'll enjoy while visiting Phang Nga Bay.
Getting to Phang Nga Bay
Most visitors to this area arrive by flight to either Krabi or the Phuket International Airport. Phang Nga Bay is easily accessed by boat from both places. Boat tours to the bay are abundant, and the average tour will typically take you to James Bond Island and the gypsy village of Ko Panyee among other area highlights. Tours also include stops at the smaller islands as well as adventures such as sea kayaking and snorkelling. Visitors will have no problem booking a tour that suits their interests. Those taking a bus into the area from Bangkok may go to Panga Gna. There is a boat terminal there where one can also hire a boat to Phang Nga Bay.
Those who want to go directly to the Phang Nga National Park once they arrive can book a tour with Sayan which is located in the bus station. The bus station will have many people offering tours. Don't book the first one you come across. Take some time to talk to the various operators in order to find the best tour for you and your group. There are normally a few different trips offered each day. Full day tours, half day tours, and tours with an evening in Ko Panyi are most common. You may also find a sea canoe trip that fits your needs better. Tours into the park from Phuket or Krabi are shorter that those found once you arrive in Phang Nga Bay, but they cost more.
Why Phang Nga Bay is Famous
Modern culture has turned Phang Nga into an icon for movie buffs around the world. It has become the most famous island in the bay due in part to its roles in a few epic movies. James Bond Island is named after the lead character in the movie it was featured in. This limestone, needle shaped rock jutting out of the water appeared in the feature film The Man with the Golden Gun. The bay also appeared in Star Wars: Episode lll – Revenge of the Sith. Its distinctive look was used as the backdrop for planet Kashyyyk.
Phang Nga Bay held a claim to fame long before these movies hit the big screen. The limestone cliffs, numerous caves, archaeological sites, and collapsed cave systems have drawn people to the area for years. Ten thousand years ago the sea levels were so low that one could actually walk from Phuket to Kabi. Today the area is a spectacular bay that offers visitors a multitude of natural wonders to explore, beaches to relax on, and several activities to fulfil one's adventurous side.
In addition to Hollywood's touch and the natural beauty found in Phang Nga Bay, the area is well-known for numerous diverse cultures that co-exist in the local communities. These people harvest Nypa palm fronds to use in thatching, practice fishing, and play host to the many international tourists who are drawn to the bay each year.
National Parks in Phang Nga
On April 29, 1981 AO Phang Nga National Park in Phang Province was created by a royal decree. It was announced under proclamation 98, section 64 in the Royal Gazette on that date. Its natural beauty includes some of Mueang Phang Nga District's coastal sections as well as the Takua Thing District. Most of the park is an area known as the Andaman Sea. Here you will discover many limestone tower karst islands. The most famous of these being Khao Phing Kan which has been nick-named James Bond Island due to the part it played in The Man with the Golden Gun. The sheer sides and dramatic appearance of the islands within this park have made it a popular spot for tourists to visit. AO Phang National Park also protects one of the largest native Thailand mangrove forests.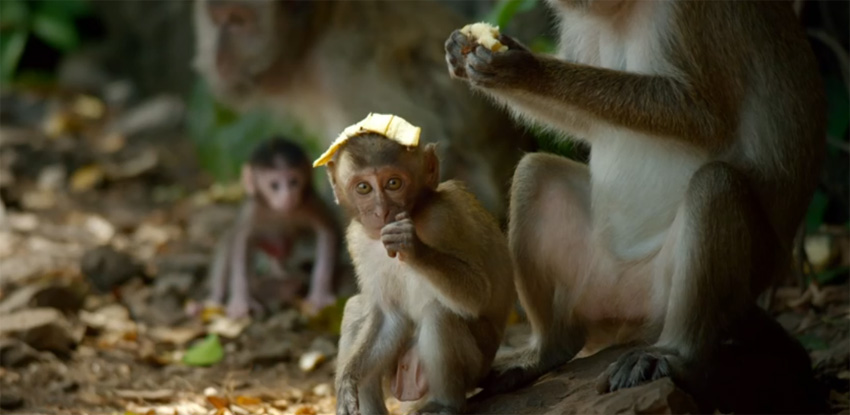 Phang Nga Bay Marine National Park is another wonderful area to visit. On August 14, 2002, it was declared a Ramsar site. A Ramsar site is an area of wetlands that is designated as having international importance under the Ramsar Convention. The bay is quite shallow, and it includes 42 individual islands. This national park not only is home to the shallow marine waters and forested wetlands, it also comprises over 28 species of mangrove. These mangroves consist of coral reefs and seagrass beds. Visitors can view 88 species of birds here as well as 82 types of fish, three amphibians, 18 reptiles, and 17 mammals. Among them are the black finless porpoise, the endangered serow, the white-hand gibbon, the dugong, Asiatic dowitcher, and the Malaysian plover. Many of these species are endangered or globally threatened.
Phang Nga Bay & James Bond Island Tour
An early departure will allow you to enjoy the peaceful marine surroundings and take photos before other visitors arrive.
After enjoying the island sights, you are whisked away to Hong Island where you can kayak on a stunning emerald green lagoon at your leisure. As you gently paddle around, you'll witness beautiful birds and sleek, silver fish in their natural habitat. The tour then continues with a visit to spectacular Lagoon Cave and Diamond Cave on Panak Island before returning you to the resort to enjoy the rest of your day and evening.
Phang Nga Bay Day Out Activities
There is an unlimited amount of activities to keep visitors busy while staying near Phang Nga Bay. In addition to the numerous water activities that range from simple fishing to snorkelling and rock climbing, one can find many restaurants featuring local cuisine, unique shopping experiences, and Phang Nga resorts that are ready to pamper their guests.
Trekking and rafting in Khao Lak is always a big hit with the tourists. This activity takes you off the beaten path where you can explore the unspoiled rivers from a bamboo raft. You are sure to spot many of the species of natural wildlife along your journey. Lizards, tropical birds, and bathing water buffalo entertain while hanging exotic fruits decorate the landscape. If rafting isn't your thing, try a ride on the back of an elephant across the hillside paths. These experiences are great for all ages.
The sheer cliffs and clear calm waters are ideal for snorkelling. The nearby islands of Phi Phi Don and Phi Phi Leg make the perfect day trip while on a Phang Nga Bay holiday. Phi Phi Don is home to several tropical beaches where one can relax and enjoy the surroundings while Phi Phi Leg has numerous coral gardens that are shallow enough that even a rookie can explore their magical under the sea world.
A jungle safari in Phang Nga is an experience you won't soon forget. Experienced guides will paddle you in a canoe down river where you'll encounter birds, monkeys, and other various forms of native wildlife. You can also choose to ride an elephant through the jungle landscape. This is the best way to get an up close and personal look at Phang Nga.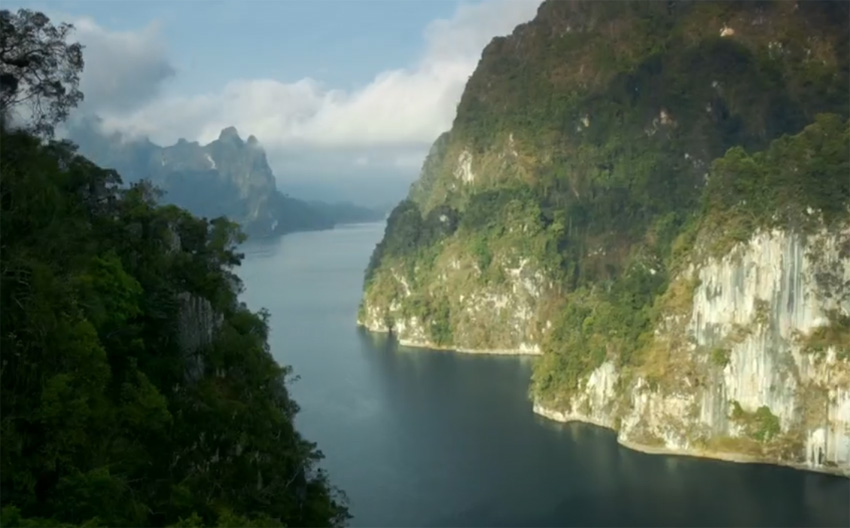 There are amazing worlds found inside of the towering kursts in Phang Nga Bay, and sea kayaking is the only way to reach them. Guides will take you in sturdy inflatable rafts to the centre of these natural wonders. You will arrive by paddling your way through small caves that enter into caverns that are continually evolving due to the erosion. Many of the creations inside these caverns defy logic. The knowledgeable guides will also point out the Mangroves, Diamond Cave, Bat Cave, and the six and a half foot wide wing span of the sea eagles you'll encounter.
Phang Nga Bay is the perfect place to go Chinese Junk Cruising. You will be taken out on a traditional junk rigged schooner for a cruise through the tropical setting from Phuket to Phang Nga Bay. Along the way you will be able to visit James Bond Island, the picturesque Gypsy Village, and more.
Shopping In and Around Phang Nga Bay
Shopping is a natural part of any vacation. Everyone loves to bring home souvenirs, especially when they are visiting a new destination. Phang Nga bay and the surrounding areas are home to several small shops and markets. Some cater to the tourists, while others will give you a feel for the local culture.
There are many tailor shops where one can purchase made-to-measure garments such as shirts, suits, and blazers. Return visitors make a point of stopping by Mark One Tailor and Khno Lak for form fitted pieces. Shops such as Dodee Koh Yao Noi offer locally crafted wares at affordable prices. It is a great place for buying gifts as well as tailored clothing and jewellery. Bargain hunters will enjoy the Ohm Shop and Sale. It is a clean and inviting place with a friendly staff. They offer fair prices on their products with plenty of merchandise on sale.
The Bang Niang Market is an excellent place to spend the afternoon. Customers are a mix of locals and tourists looking for street food, quality wares, and souvenir items. The friendly, fun atmosphere is perfect for families, and there are several eateries close by. On the other hand, Takuapa Flea Market is more locals than tourists. The atmosphere gives you a better insight to local culture. Here one can find everything from fresh fish and meats to fully cooked items. The flea market is located in the Old Town section of Takuapa.
Resorts in Phang Nga
Aleenta Phuket Resort and Spa is an award winning luxury beach resort. Your rest and relaxation is guaranteed with their onsite Ayurah Wellness Centre with an Epicurean Spa. Casual dining is available all day and night with creative, contemporary dishes being served at The Edge and drinks and snacks offered throughout the day at the Beach Lounge. Contemporary Thai cuisine that is made from fresh, local ingredients can be found at The Natai, and private dining in your room can also be arranged. There is a fully equipped gym available as well as complimentary Wi-Fi Internet access throughout the grounds. Guests can choose from one or two bedroom residences, lofts, villas, or suites. Golf, boating, diving, and shows at Siam Miramit provide plenty of activities and entertainment for all Phang Nga Bay visitors.
FAQs:
Which James Bond movie was filmed in Phang Nga Bay?
The 1974 James Bond movie, "The Man with the Golden Gun," was filmed in Phang Nga Bay. The famous James Bond Island, also known as Khao Phing Kan, was a key location in the movie.
What other movies have been filmed in Phang Nga Bay?
In addition to "The Man with the Golden Gun," several other movies have been filmed in Phang Nga Bay, including "Tomorrow Never Dies" and "The Beach."
Can I visit the locations where the movies were filmed?
Many of the movie locations in Phang Nga Bay can be visited by boat tour or private longtail boat. Visitors can see James Bond Island and other famous locations from the movies.
Are there any movie-themed tours in Phang Nga Bay?
There are several movie-themed tours in Phang Nga Bay that take visitors to the locations where famous movies were filmed. These tours often include visits to James Bond Island and other locations featured in movies.
What is the significance of James Bond Island?
James Bond Island, also known as Khao Phing Kan, is a limestone rock formation that juts out of the water in Phang Nga Bay. It gained fame as a location in the James Bond movie, "The Man with the Golden Gun," and has since become a popular tourist attraction. Visitors can walk around the island and take photos of the iconic rock formation.
What other attractions are there in Phang Nga Bay besides the movie locations?
Phang Nga Bay is known for its natural beauty, with towering limestone cliffs, emerald-green waters, and numerous islands to explore. Visitors can go kayaking, snorkelling, or swimming in the calm waters, or visit the local fishing villages to sample fresh seafood. The bay is also home to several beautiful beaches, hiking trails, and Thai massage spas.
Related Articles