Thailand is an amazing country to visit. The mainland to explore and islands to stay or visit, there's plenty of places to do, with a wonderfully hot climate, huge, deep rain-forests and mountains, it is already a great holiday destination to visit and explore.
On top of Thailand being a great place to go just for the scenery and weather, it has so much more to offer, from Buddhist Temples, diverse cultural history, impressive historical monuments and landmarks, white sandy beaches, tasty cuisine, amazing cocktails and they are known world-wide for their massages and spa treatments.
Thailand is well known for their great massages and nowhere in Thailand is better to go to for a great massage than Phuket, well known inside of Thailand as the best place for holiday makers and retreat seekers.
There are many spas and retreats you may want to try inside of Phuket, but none can beat the tranquil relaxation, state-of-the-art facilities and the skill of the staff at the Aleenta Resort and Spa. Here you will find that the staff are 100% focused on giving you the best treatment and care they can offer, to give you the best well-being experience possible.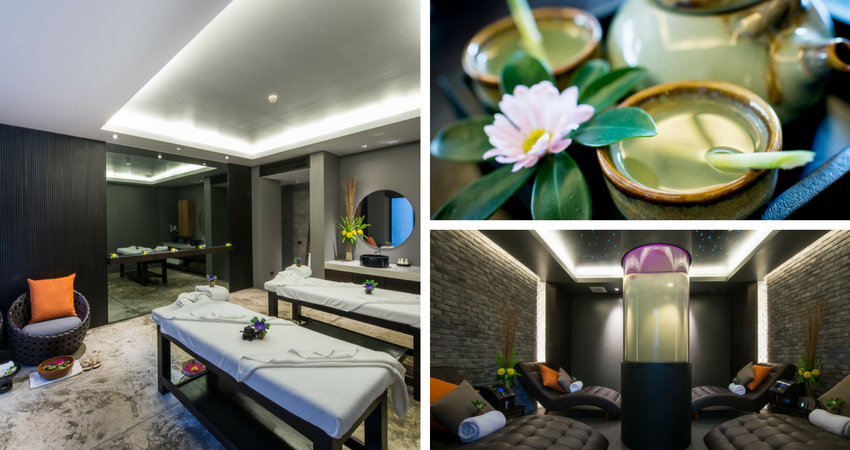 Spa Treatments & Retreat Packages To Suit You
Aleenta Phuket are looking to give you the retreat experience that suits you, that you can get the most out of. There are a number of great wellness retreats to pick from as well as individual treatments to pick from and build your own package.
You can take your time to pick which package suits you and how long you would like to do it for, most packages come in three, five and seven day treatment options as well as the option of a wellness assessment. You may feel tired, run down or stressed, but it is hard to know what truly ails your body, which is why the Wellness Assessment is a great option.
The Wellness Assessment will take a detailed and thorough test, by the experienced staff to measure and gauge your BMI, muscle mass, BMR, blood pressure, blood sugar, skin health, visceral fat and much more to get a better understanding of what your body needs.
The Mind Balanced Retreat is to help your mind unwind, rid you of stress and anxiety. The package includes, daily yoga, deep meditation and spa treatments as well as healthy eating. The Mind Treasured Package was created by the Aleenta Phuket Resort and Spa with their knowledge and experience to bring the most relaxing wellness experience.
Included in the Mind Treasured Package is the use of yoga and meditation, with a highly trained instructor who will help you to cleanse your mind, clear your stress and unravel your anxiety, the yoga will stretch and relax your muscles tension and ease aches and pains. Body Rejuvenation to revitalize your body, filling you with positive energy and tranquillity. Throughout treatment guests will be provided with healthy, fresh foods to suit each individuals needs.
Once your day of treatment is over you are given free time to enjoy your surroundings, walk the beach and enjoy the views.
Aleenta Resort and Spa also do a great detox package called "Total Purifying". Throughout daily life, the food we eat and the stress we go through can build up in our bodies, unhealthy toxins and an unhealthy lifestyle can leave you feeling tired, groggy and bloated.
The Total Purifying Package aims to combat this with an expert treatment of private yoga sessions, meditation, fitness and wellness activities and meals catered to you to make you feel healthier. This package starts with a wellness assessment to uncover hidden ailments, aches and stress followed by a health assessment to guide you on how to deal with these issues and what treatments can help.
If you are looking to detox, why not do it with, daily spa treatments, private yoga sessions twice every day, fresh and healthy meals prepared for you and detox juice to help clear your body of its ills. As well as all this the package includes unlimited use of the fitness and wellness activities they offer to deliver the best experience for you. Sure enough in no time you'll feel like a new you.
If you're feeling battered from daily life, bags under your eyes, dry, damaged skin or just run down then why not try the "Beauty Elegance" package, choose from 3,5 or 7 day treatment and enjoy a pampering of beauty creams, anti-ageing masks, hydrating facials, massages, body polishes and skin care treatments that will revitalize your whole body and make you feel fresh, new and confident in how you look and feel.
Staying At A Luxury Spa Resort
If you choose to stay at this Phuket Spa Resort there are many things to enjoy, your suite will be just a short walk to the white sandy beaches and crystal clear sea. The resort provides all the comforts you need and the best amenities, Wi-Fi, comfy robes and slippers for you to wear, premium air-conditioning for when the weather gets too hot for you, a large screen TV in your suite and luxury towels.
With your suite also come your own personal plunge pools to enjoy at your leisure, a private pool to share with other guests and great ocean scenery. The resort is close to many great sites and locations if you want to take any time to take trips and you can also get hiking and biking trips from the resort to enjoy the natural surroundings of the Aleenta Resort and Spa.
Come With Friends
If you don't want to come alone, with a partner or family, you can bring your friends, Aleenta Resort and Spa have rooms that can cater for up to five separate guests, each with their own room. You can also pick packages made especially for friends to enjoy, you'll experience the massages and treatments together, enjoying time with your friends as you relax and de-stress.
Enjoy great food from the resorts Michelin restaurants, using nothing but organic, fair-trade ingredients and bringing you great, healthy food to enjoy at your leisure.
In the experienced hands of the staff at Aleenta you will feel your bodies woes slip away, stress and anxiety unravel and disappear and enjoy an experience that will make you look healthier, feel healthier and make you ready to take on the world again.
Related Articles