Just two and half hours outside of Bangkok, nestled on the Gulf of Thailand along the golden sands of Pak Nam Pran Bay, the Aleenta Hua Hin Resort and Spa waits for you to come enjoy a three-day Gourmet Break. Discover the glories of traditional and modern Thai cuisine on this amazing culinary retreat, where you'll be treated to personal instruction from a 5-star Michelin chef while you enjoy the comfort of one of our luxurious rooms.
Sustainable Resort with a Private Focus
Sustainable living means being more harmonious with the world and natural resources around us without lowering the quality of experience we offer you. We strive to be as green as possible, from our carbon-free cooking methods to our farming practices and our dedication to recycling. We were recently named the Best Sustainable Hotel (Thailand) at the International Hotel Awards, so you can rest easy knowing you will still enjoy all the luxuriousness you require.
Every suite and villa was designed with a single thought in mind; to provide you all the privacy you desire in the elegance you deserve. Beginning with a private shuttle ride from the airport in Bangkok and continuing to your private hammock and pool just steps from your room, we promise to keep you as tucked away from the world as you want to be during your stay at this luxury Hua Hin Resort.
THE GOURMET BREAK
Seabass ceviche. Pak nam seafood in Tom yam sauce. Solar-baked carrot cake. Som tam maki. Tiger prawns rubbed in local spices over a bed of garlic and chili noodles. Explore the rich and wonderful world of Thai cuisine with this amazing three-day Gourmet Break. You'll explore the beauty of Pranburi as you learn about local herbs, meet vendors, and learn to make the most mouthwatering dishes.
Explore the World of Thai Cusine
Michelin Chef James Noble will accompany you to the local market, where he will teach you how to buy the highest quality and freshest ingredients to immerse yourself in Thai recipes. Learn about local vegetables, spices, and fruits as you mingle with the friendly stall vendors. Then, you'll be off to visit Atleenta Hua Hin's amazing 25-acre farm, where they grow everything from lemongrass to watermelons. Out in the sunshine, you'll pick the freshest ingredients to make your meal spectacular while you learn about our sustainable farming practices, such as growing seasonal products that will help the soil when ploughed back into the Earth. Afterwards, walk down the gorgeous beach to the daily fish market held right along the water, and you'll select fresh local seafood for your dinner as it comes off the boats that caught it that very morning.
You'll also get an introduction to foraging as the Aleenta Hua Hin team takes you on a guided walk through the local countryside. Learn how to identify wild edibles like Fishtail Palm, Ginger, Sacred Lotus, Bauhinia, and more. Try a fresh-picked wild mushroom ann discover these little-known culinary delights among the flowers and foliage. We'll show you how to impart that " little secret" to your recipes that will amaze your friends and family.
Unearth the Magic of Carbon Free Cooking
After collecting your ingredients, it's time for a class on transforming your choices into elegant dishes. With the ability to tailor each class to guest preferences, our team can teach you everything from local delicacies to restaurant staples. Learn about our carbon-free cooking initiative and explore various no-fuel techniques including sand baking, solar baking, molecular cooking, curing, salting, and drying. Find out what happens when you use a buried clay pot to make beef ceviche, air-drying increases shelf life, and other wonderful techniques you can employ in your own home.
After finishing your masterpiece, enjoy a luxurious feast of your incredible creations at a private oceanside table while you watch the sun sparkle on the clear blue waters. Taste the difference your foraging added to your favourite dishes and bask in the knowledge you have created a 5-star meal out of sustainable local ingredients using time-honored methods that embrace a cherished Earth instead of damaging it.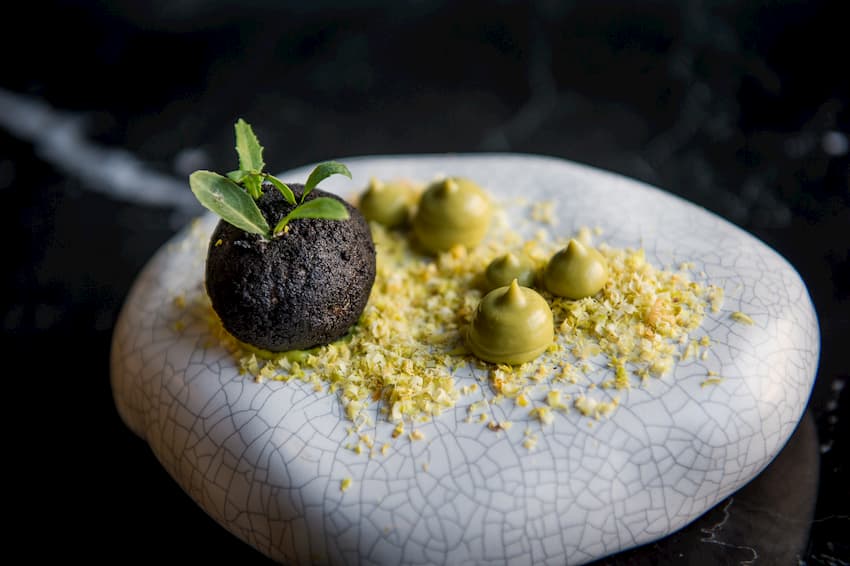 Give Something Back
Finally, embrace the opportunity to join our "guerrilla gardening" initiative, where you can join a secret team from our resort as they head out to plant fruit trees in the local community. We search out neglected land to plant our trees on so that we can share our love of sustainable, fresh food with our neighbours, friends, and family. After tasting the difference fresh ingredients makes to healthy and delicious food, you'll leave feeling rewarded you were able to provide others with that same experience.
Treat Yourself
Indulge in a stay at this award-winning boutique luxury resort and spa cradled on the banks of the Gulf of Thailand. Let yourself sample the wonderful world of Thai cuisine, and leave knowing that you have the knowledge to recreate these much loved recipes, both the timeless classics and the modern twists. Treat yourself to an experience like no other in a place you'll never forget.
Related Articles:
Aleenta Hua Hin Resort & SPA
183 Moo 4, Pak Nam Pran,
Pranburi, Hua Hin,
77220 Thailand
T: +66 32-618-333