Winter is fast approaching in Australia and it's time to look abroad for warm weather holidays. The exotic beauty of southeast Asia awaits. The plumeria and jasmine in the soft tropical winds welcome you to the Land of a Thousand Smiles. Phang Nga, Phuket beckons, and the Aleenta Phuket Resort and Spa in Phang Na offers a family-friendly welcome at an affordable price where you can relax and unwind in the tropical sun. This is an excellent opportunity to chase away the winter blues by experiencing everything Phuket has to offer, from emerald islands set in a sapphire sea to the most delicious food and finest spices in the world. Whether your idea of the perfect holiday involves nightlife and dancing or just sitting by the pool while the palm trees sway gently overhead, the Aleenta has you covered.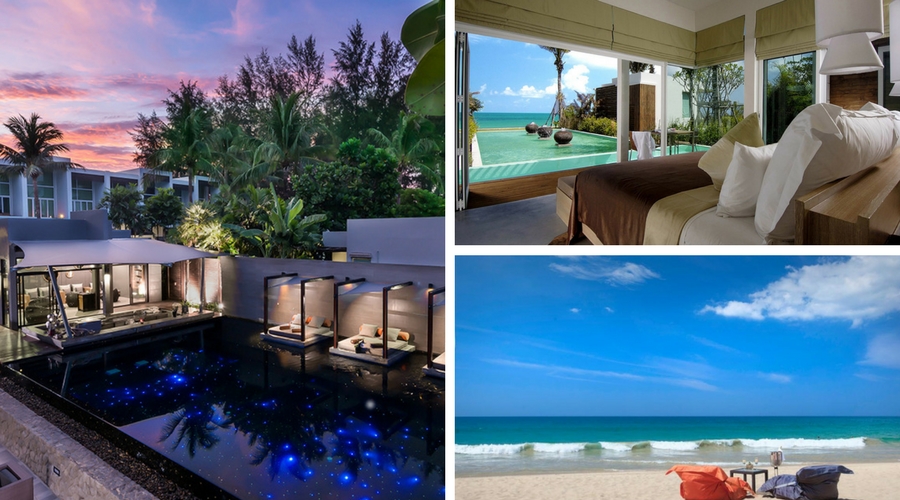 In just over nine hours from Australia, you can be spirited away to this magical place on the ocean. The pristine white sand beaches will call to you in your new beachfront paradise. Indulge in tropical drinks by the pool while you laze in the sun and catch some rays. Your own private villa on the beach will make you feel like royalty as you soak up the atmosphere and enjoy life on holiday in your new home away from home here in Phuket. You may never want to leave!
Our gorgeous luxury beachfront villas are just a few footsteps away from the sand and the clear warm waters of Natai Beach. Ideal for families or groups of friends, these villas have their own private pools so you will be swimming in unparalleled luxury. These large accommodations feature separate dining and living areas, bedrooms, pool, jacuzzi, and sundeck. Holiday in unparalleled style when you visit Aleenta Phuket Resort and Spa and revel in the decadence of your own private villa where you can watch the waves on the sea from your window.
For those who really want to stretch out, the Grand Villas at Aleenta also include a private chef upon request, a 24-hour on-call butler, and free shuttle service between your villa and the resort. These villas have an expansive outdoor living area and two swimming pools along with a host of other amenities to make your holiday the ultimate winter destination. This is a great opportunity to share the experience with friends and take them on a holiday they will never forget.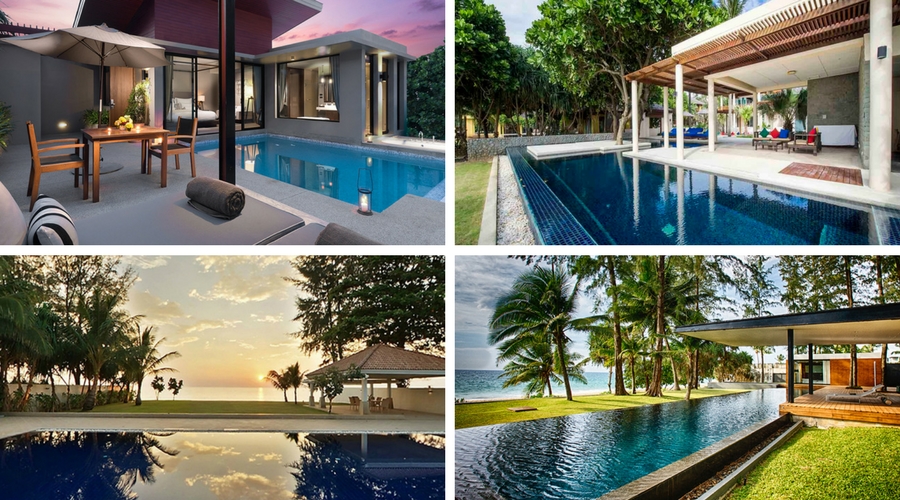 If you are looking for relaxation, the luxury spas and wellness centres at Aleenta will cater to your needs. The spas offer Thailand's only home for Linda Meredith products and a combination program called 'Eat Well, Live Well, Be Well, Look Good' that incorporates all aspects of your lifestyle to promote wellness. The Ayurah spas provide many different spa treatments including beachfront massage. There are many different opportunities to experience the latest in spa treatments at the Ayurah spas, so this is your chance to take advantage of the various cutting-edge options on offer at the Aleenta Phuket Resort and Spa.
The restaurants available at the Aleenta offer mouth-watering fare to inspire the taste buds and excite visitors with an interest in Thai cuisine. Many people travel for the sake of food these days and our restaurants, The Edge and The Natai, offer some of the most incredible flavours in Thailand. We have also joined a Green initiative in bringing coffee from Costa Rica to Thailand and are committed to further environmental work in the future. Private dining is also available at your villa or on the beach including barbecues or our romantic Candlelit Dinners for two.
The Aleenta Phuket Resort and Spa also offers several experience packages for visitors. There is an all-inclusive option for those who prefer not to think about money while on holiday. We have romance packages for honeymooners and Mates' Rates too. For a more unique experience, why not choose a Turtle Release package? We also offer weddings on-site where you will receive your own personal planner, photographer, and makeup artist. Aleenta is available to cater to your every whim, making it a dream destination for Australian holidaymakers this winter.
There is no end to the wonderful things you can see and do while on holiday at Aleenta, and our staff will be there for you every step of the way. Talk to us and we can help you find the best package for you and your companions. There is golf for those who want to hit the greens in the gorgeous sunny courses available in Thailand. Water babies will enjoy countless hours splashing in the clear blue waters lapping the white sand. For boating enthusiasts, day trips from Phuket on the traditional long tailed boats to Phang Na Bay and the Phi Phi Islands are available, including snorkelling and cave exploration. For divers, there is Shark Point and the King Cruiser wreck along with a multitude of snorkelling options. The shows at Siam Niramit are also on offer, and visitors can choose from the dinner and show package or the show-only package.
Phuket itself is a sight to see. The nonstop, vibrant city has more to see and do than you can possibly fit into one holiday. View the sunset at Promthep Cape, rumoured to have the most beautiful sunsets in the world. Eat delicious street food for pocket change and wash it down with a Tiger beer. Experience the hedonism of Patong Beach and buy as much tourist tat as you can get your hands on. Bangla Road will keep you drinking and dancing til the early hours of the morning, when you'll return to your room or villa to sleep away the night. For those more interested in history and culture, there are several large Buddha statues in the region that are worth paying a visit.
There are also other destinations within a day's travel that will offer other opportunities to learn about the incredible history and engaging culture of the Thai people. If you are interested in adventure and romance, Thailand is sure to charm and entice the senses. It's the memories that make travel so special and your experience here in Phuket will be an unforgettable one. From the drama of history to the secluded beaches and coves to the excitement of the nightlife in the city, Phuket is one of the world's most loved travel destinations for a very good reason. Join us in making yourself a part of that history too.
If you have never been to Thailand before, the Aleenta Phuket Resort and Spa is a fantastic choice. It has a beautiful layout and is ideally located. If you are an old hand at Thailand and Phuket, then the Aleenta is also the perfect choice for you.
The number of activities available are almost countless, and it's equally possible to do nothing at all. There's an entire world to explore in Phuket and the surrounding areas and islands, leaving behind the colder winter weather in Australia for the eternally tropical climes of the Land of Smiles. During your time in Thailand, depending on what kind of holiday you are looking to experience, the Aleenta can provide it all with the stunning tropical background of friendly and exotic Thailand.
Related Articles